Azra Selimovic is making her mark as a trailblazer in the vibrant tattoo art world. With five years of experience in local tattoo shops, she's embarked on a journey to transform the industry by opening her luxury parlor in Affton. Azra Tattoos is more than just a tattoo studio; it's an experience that blends artistic expression with an upscale ambiance. The rise of such luxury tattoo parlors, predominantly led by women artists, reflects a growing trend changing how we view tattoo art.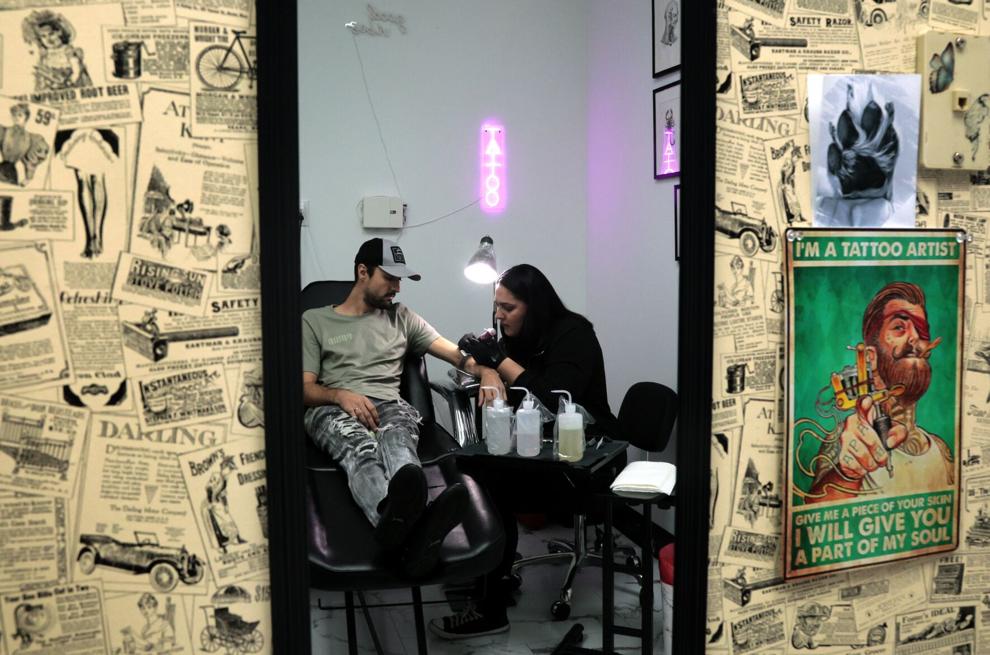 Creating an Upscale Haven
Azra Tattoos exudes an aura of sophistication. The white marbled floors, bright lighting, and meticulously decorated white walls exude luxury. The studio boasts individual tattooing rooms that offer privacy and comfort, ensuring clients enjoy a personalized experience. For those looking to quench their thirst while getting inked, a minifridge stocked with beverages is a thoughtful touch.
One distinctive feature of Azra Tattoos is the direct collaboration between clients and Azra herself. This personalized approach ensures that each tattoo uniquely reflects the client's desires. But what sets Azra Tattoos apart goes beyond aesthetics; it's about creating a safe space for artists and clientele.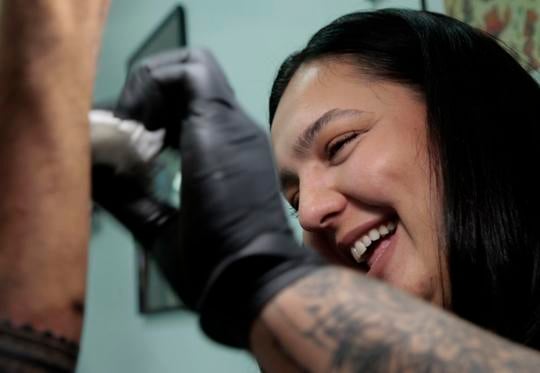 A Safe and Judgment-Free Space
Azra Selimovic understands the importance of fostering a welcoming environment. She's committed to breaking down the barriers that can intimidate people when entering a tattoo parlor. "There's no judgment here," she emphasizes. At Azra Tattoos, you can expect a warm, friendly atmosphere with abundant smiles and laughter. This commitment to inclusivity and openness distinguishes Azra Tattoos in an industry where such values aren't always a given.
The Rise of Luxury Tattoo Parlors
Selina Medina, a board member of the Alliance of Professional Tattooists, notes the significant growth of luxury tattoo parlors in the last two decades. These establishments prioritize enhancing the client's experience by offering additional amenities such as food and beverage services, upgraded equipment, private areas, and personalized interaction with the artists.
For some clients, a luxury tattoo experience means having someone guide them through the process from start to finish, ensuring their utmost comfort. This trend has contributed to a shift in the tattoo industry, where the focus is on the final result and the overall experience. It's about making a statement and creating art in a comfortable and welcoming space.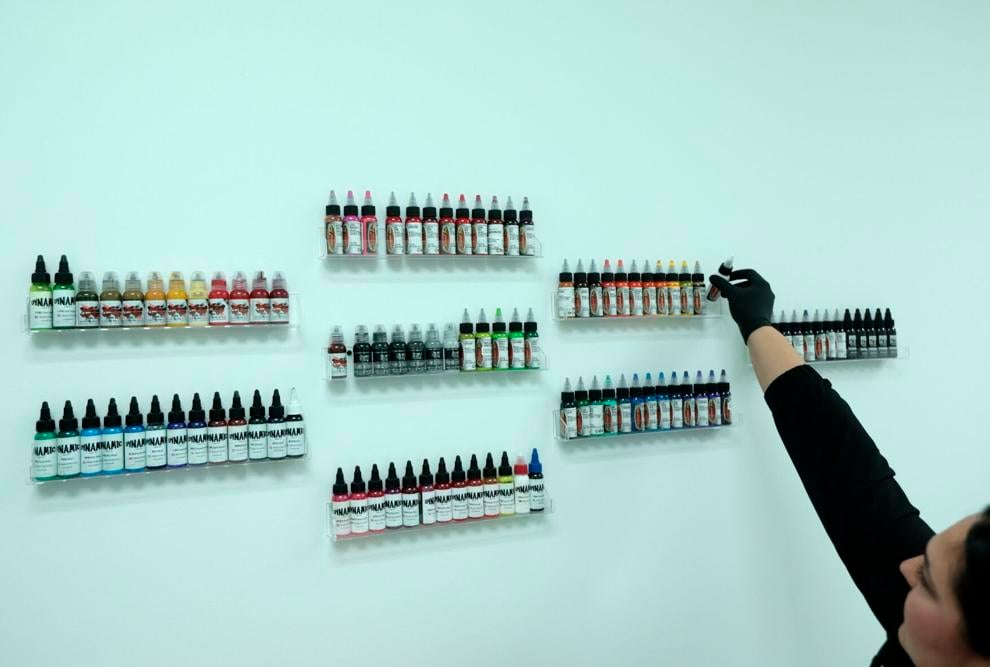 Art, Craftsmanship, and Quality
Azra Selimovic is a firm believer in the importance of quality. She uses vegan ink and invests in top-notch needles and supplies. Maintaining the highest standards of cleanliness and hygiene is a non-negotiable aspect of her practice. For Azra, cutting costs on quality isn't an option because it directly impacts the longevity and beauty of a tattoo. Azra Tattoos is more than just a place to get inked; it's a haven for artistic expression and quality craftsmanship.
Empowering Female Tattoo Artists
Azra Selimovic's journey to opening her tattoo parlor was driven by a desire to make the industry more accessible and welcoming to women. She acknowledges the challenges that women face in a historically male-dominated field. The scarcity of support and apprenticeship opportunities often makes becoming a female tattoo artist an uphill battle. Azra is determined to make this journey smoother for others.
Azra takes an unconventional approach in her studio by not having her apprentice engage in traditional tasks like cleaning or setting up tattooing stations. Her focus is on teaching and providing an inclusive and supportive learning environment. This approach aligns with the broader industry trend where more women artists emerge as independent tattoo shop owners, seeking to establish their unique brands and promote flexibility and freedom.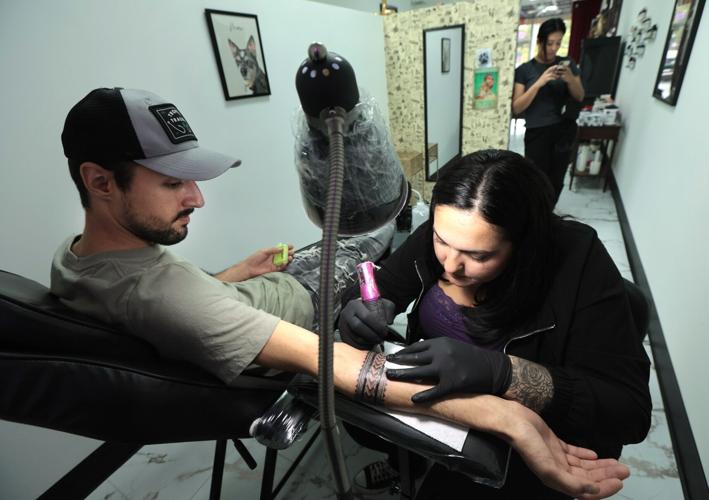 The Changing Perception of Tattoos
A notable shift has occurred in how society perceives tattoos in recent years. While it may have been taboo in the past, today, nearly one in three Americans has a tattoo, with a significant portion opting for multiple tattoos. A 2023 Pew Research Center study found that 22% of adults have numerous tattoos. Interestingly, women lead in this trend, challenging stereotypes and expressing themselves through ink.
A Heritage of Resilience
Azra Selimovic's roots play a significant role in shaping her approach to her craft. As the daughter of Bosnian immigrants who endured the hardships of the 1992 Bosnian War and subsequent genocide, she pays tribute to her heritage in her parlor's decor. Azra Tattoos proudly stands as the state's only Bosnian-owned tattoo parlor.
The Affton community, where Azra's parlor is located, has a solid Bosnian presence, with many residents having sought refuge in the United States to escape the ravages of war. The symbolism of resilience and survival is vividly present in Azra's family history, exemplified by the story of a bee sting that miraculously saved her family during their journey to the United States.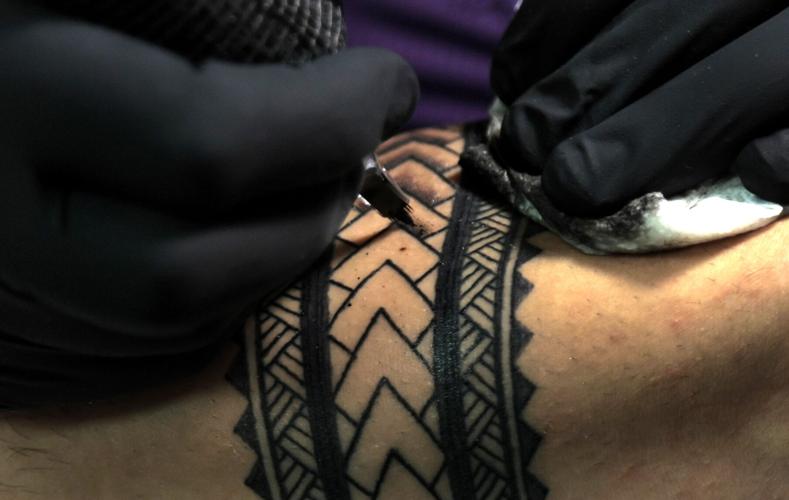 A Source of Healing and Expression
For Azra, tattoos are more than art; they carry cultural significance and personal stories. The bee, a powerful symbol for her family, represents survival and the idea that everyone has a purpose. This intensely personal story is woven into the fabric of Azra Tattoos, with bee imagery adorning the parlor's sign and decor.
Tattoos have become a form of expression and healing. They serve as memorials for loved ones, ways to cope with loss, and reminders that life is a journey worth celebrating. These stories come to life in Azra Tattoos, and every piece of ink is a testament to the connection between artist and client.
A Journey of Art and Empowerment
The world of tattoos is evolving, and Azra Selimovic is at the forefront of this transformative wave. In her studio, art meets luxury, and the artist's story merges with the client's narrative. Azra Tattoos stands as a symbol of empowerment, a testament to the changing face of the tattoo industry, and a place where art knows no boundaries. It's a celebration of creativity, quality, and individuality.
In a world where tattoos are becoming more mainstream and less stigmatized, Azra Tattoos exemplifies the decisive role that art can play in bringing people together and creating judgment-free spaces. It's a journey filled with ink, stories, and shared experiences—a journey of empowerment and artistry.