Amy Contreras is a self-taught artist who has tattooed in Seguin for ten years. She is a well-known tattoo artist who often lets her work speak for herself. Not only has this artist gained fame in the tattoo community, but she's also an accomplished musician who plays with a local alternative band called Sea of Silence.
"Music is my first love, without a doubt." Contreras stated, "I've played since I was five."
Contreras was inspired by music largely because of her uncles, Danny and Steve Velasquez. These local musicians ignited her passion for guitar at a young age and taught it to her. This passion has been burning brightly since. Contreras, who has played in many bands throughout the years, carries a passion for music that she brings to everything she does. Her love for music is evident in both her business and personal life. She is still active on the Seguin music circuit as lead guitarist and vocalist of Sea of Silence.
In addition to her love of making music, she found her passion for creating visual art early in childhood when she would aimlessly doodle drawings in school. She began drawing on her arms while in class. Her classmates were impressed by her work and begged her to remove the same thing from their arms. She soon realized that her preferred medium was not pencil and paper but skin and tattoo ink. With the support of her siblings and parents, Cindi and Felix Contreras, she began to learn how to tattoo. She said:
"I'm self-taught, which is something I don't recommend. It was a lot of work and research. I had to come up with solutions and techniques myself. "It was blood, sweat, and tears. But it had to be when you're passionate about it."
Contreras developed her tattooing technique by studying established artists, such as local artists, friends, and mentor Jerimiah Camacho. Her style improved with expert advice, and she was able to master a wide range of techniques. After many years of practice, she was approached by a well-established tattoo parlor, which had become a big fan of her work. Within a short time, she became a fully licensed tattoo artist. She never stopped honing her talents and skills, which ultimately led her to success.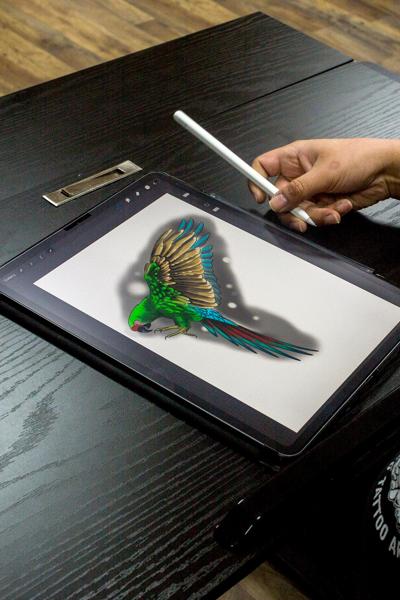 Contreras said that parents need to support their children's aspirations. It will drive them to keep going when others tell them not to.
She opened her shop to achieve her goal of becoming the best tattoo artist. Contreras received even more support in the form of encouragement from her girlfriend and family. She also had the help of friends, church, and her boyfriend. In the summer of 2022, she opened All Aces Ink. The community was eager to welcome her. Contreras' loved ones and her church generously helped her with the details of her business, even though the foundation was already in place. She was given unprompted offers of generosity. One example is when Contreras and her pastor Marcos Avalos are conversing. Contreras had just given him a tattoo, and his Crossroads Church congregation generously donated a brand-new tattoo chair.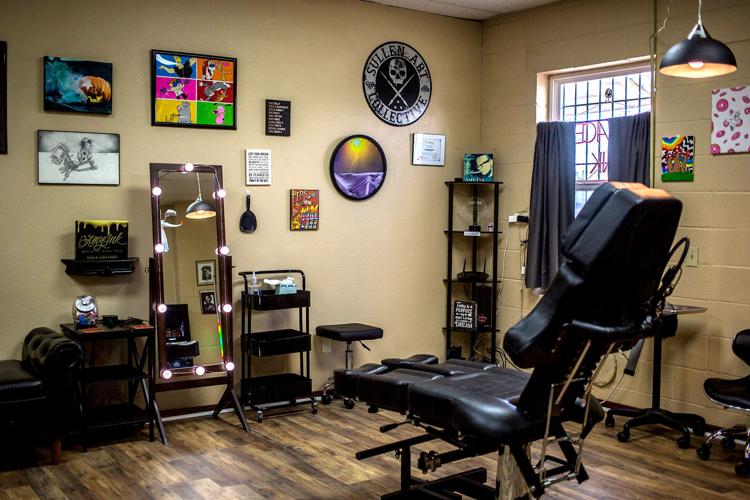 Contreras, who has been a shop owner for a little over a year, brought in an apprentice, and her unique style is flourishing at her store. All Aces Ink, a tattoo shop that combines her love of music with her love of tattooing, welcomes many new clients weekly. The shop currently operates on an appointment-only basis. However, she plans to transition the business platform from appointment-only to one that allows walk-ins.
It's wonderful to see another new face in the new downtown Seguin. Her tattooing and music are both great additions. Contreras's love and support from the community show that, while her tattooing may only be on the surface, her impact on those she meets is profound.
Comment and share on this article: