In a heartwarming celebration of a lifelong love for the Collingwood Magpies, 96-year-old Jack Darling recently ventured into Blackscot Tattoo shop on Tarwin Street, Morwell, to permanently etch his allegiance to the 2023 premiership team. This devoted fan, alive for 11 out of the 16 Collingwood premierships, embodies the timeless spirit of fandom, proving that age is no barrier to expressing one's passion through body art.
An Undying Devotion
Jack Darling, a staunch Collingwood barracker since the age of 10, decided to commemorate the Magpies' recent Grand Final triumph with a tattoo. His decision was born from his promise to himself: if Collingwood secured the Grand Final victory, he would get inked. True to his word, Jack found himself at the tattoo studio, ready to express his undying devotion to the team that has been a significant part of his life.
From Abbotsford to Morwell
Growing up near Victoria Park and attending games with his older brother, Jack's journey as a Collingwood fan began in Abbotsford. Reflecting on those early days, he proudly declared his allegiance to the "mighty Magpies" and recounted the origins of his deep-rooted connection with the team. Now residing in Morwell, Jack continues to follow every game with an unwavering passion, even at the remarkable age of 96.
Special Significance of the 2023 Premiership
Having witnessed 11 of Collingwood's 16 premierships, Jack emphasized the unique significance of the 2023 flag. Considering the team's resilience and the coaching staff's magnificence, this victory holds a special place for him. His admiration for the players and the collective effort to secure the premiership shines through, making the recent triumph a cherished memory.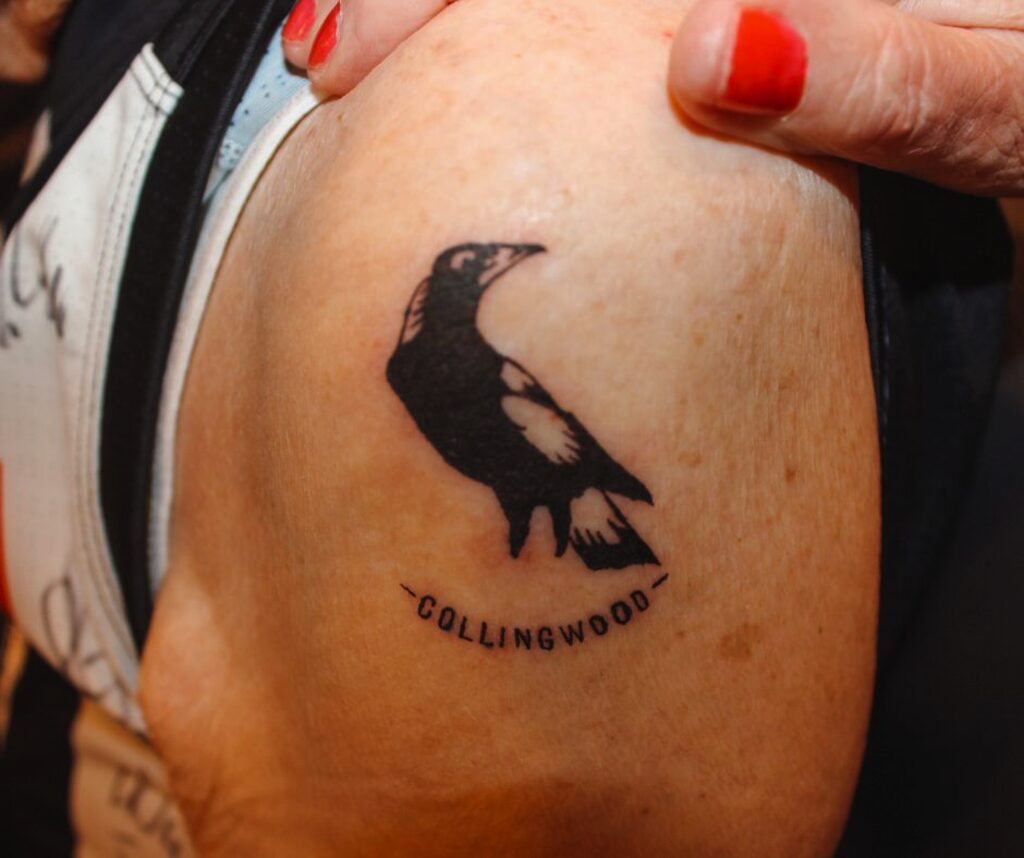 Ink as a Testament to Fandom
Jack's decision to get a tattoo is a testament to his unwavering fandom. While his love for Collingwood may have been evident in his daily life and his 96th birthday celebration, the tattoo adds a permanent mark of dedication. It's not just body art; it's a declaration of his lifelong commitment to the black and white.
Plans for Future Ink
Thrilled with Collingwood's recent success, Jack is already contemplating more Magpie-related tattoos. His enthusiasm knows no bounds as he jokingly plans to add another date to his arm if the Pies secure back-to-back victories. At 96, Jack remains hopeful of witnessing future triumphs and expressing his joy through the art of his skin.
A Collingwood Birthday Surprise
Earlier this year, Jack's love for Collingwood was celebrated with a surprise birthday party organized by Morwell Neighbourhood House. The grand gift—an autographed Collingwood jersey with inscriptions from every player—highlighted the depth of his connection with the team. The gesture emphasized Jack's fandom's impact on those around him.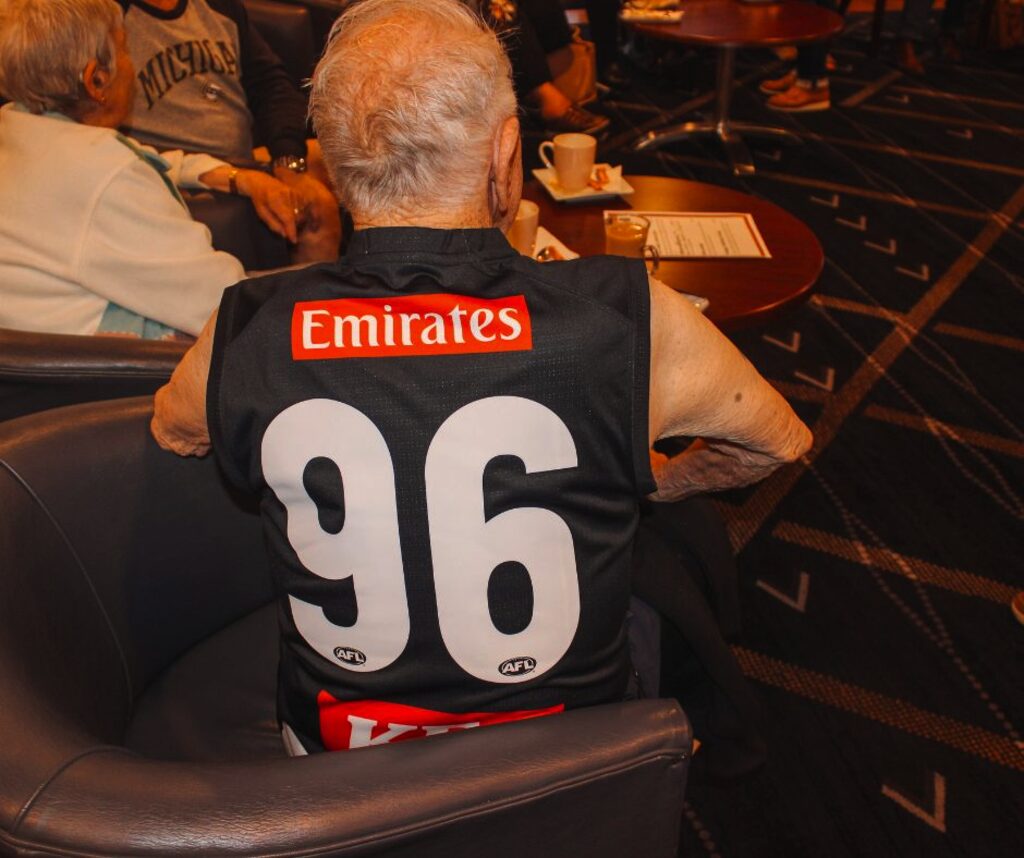 Memories and Laughter
Despite his deep love for Collingwood, Jack acknowledges that his late wife might not have appreciated the tattoo. Married for 73 years, he fondly recalls their journey together and imagines her reaction to his recent body modification. Sharing a laugh about the hypothetical scenario, Jack cherishes the memories while embracing the present expressions of his passion.
Completing the Tattoo Journey
Jack's tattoo journey didn't end with the initial ink. After realizing the Magpie tattoo was missing feet, he returned to Blackscot Tattoo to rectify the oversight. The final touches, including adding Magpie feet, completed the artwork, perfectly representing his enduring love for the team.
An Inspiring Tale of Fandom
As the oldest person the tattooist at Blackscot Tattoo has ever inked, Jack Darling's story is an inspiring testament to fandom's timeless and ageless nature. His journey from Abbotsford to Morwell, from watching games with his brother to celebrating birthdays with autographed jerseys, culminates in a tattoo that encapsulates a lifetime of dedication to the Collingwood Magpies. Jack, at 96, is not just a fan; he's a living legend of Collingwood's enduring spirit.