In a viral post, a woman shares her wrong tattoo story and details how she overcame the misstep and loved the art. Details here.
Body art has been practiced all over the world for centuries. As society continues to evolve, body art has become common for people from all walks of life, from teachers to essential workers.
Although body art is an umbrella term covering tattoos, piercings, branding, and permanent cosmetics, the former is the most popular form of body art.
With that in mind, the ultimate goal of securing a tattoo piece is to ensure it is designed and carried out to perfection. However, there are times when tattoo artists make mistakes in their work — we're looking at you, O'S–t aka Richard Duncan of VH1's Black Ink Crew: New York.
Unfortunately, tattoo mistakes are common, and one woman shared her wrong tattoo story on TikTok. Here's the full scoop.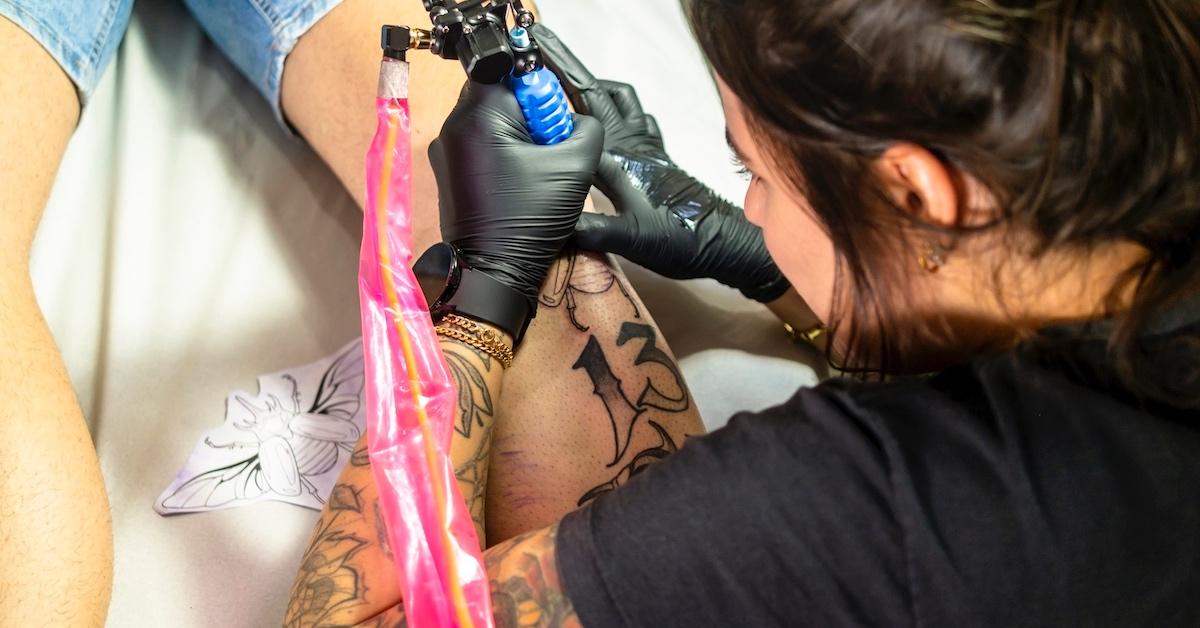 A woman on TikTok shares her wrong tattoo story.
Please do your due diligence on your tattoo artist before getting work done! In a June 2023 TikTok video, creator Yolanda Diaz (@yolandaadiazz) shared that she had a misstep with a tattoo before.
"To this day, we have no idea what went wrong w this tattoo, but I'm happy about it 🤍," the video caption reads.
As the video starts, Yolanda shares her story about getting the wrong tattoo and how she's grown to love it.
"If you've had a tattoo or gotten a tattoo, I feel like a universal fear is getting a wrong tattoo, a messed up tattoo, or a s— tattoo," Yolanda said. "I have had that experience.
@yolandaadiazz

To this day we have no idea what went wrong w this tattoo but im happy ab it 🤍

Comment and share on this article: