Tattoos are mainstream now – there's no getting away from it. Walk down any city street, and you'll spot dozens of people covered in ink of all styles and sizes, from classic flowers to esoteric shapes.
If you walk down a street in New Zealand, you'll probably spot more people with tattoos than those without them.
That's because Aotearoa, more than most countries in the world, is deeply synonymous with tattooing – one reason why the Southern Hemisphere's premiere tattoo event is held here annually.
"It's part of the heritage. I think we're one of the most tattooed populations in the world," says Brent Taylor, who runs the renowned NZ Tattoo & Art Festival.
This November, tattoo enthusiasts will flock to New Plymouth, embarking on a pilgrimage in search of the following prominent artist and unique inked designs. They'll be spoiled for choice, with 250 of the world's best tattoo artists set to showcase their talent at this year's festival.
"It's the vibe that it creates," is how Taylor describes the event's uniqueness. "It's in a smaller town, not in Auckland with a million people. Everyone's here on holiday; they're all there because they want to be here. They've had to travel four or three hours to get here. And some artists are traveling for 20-odd hours from around the world."
Taylor is gearing up for the festival's 11th edition, and he's noticed a marked difference in attendees over the years. "Tattooing's become more mainstream. When it started, many more males were attending… it was probably more bogan," he laughs. "Even the kind of tattoos getting done – it was more of a rock music-based crowd."
According to Taylor, over half of 2023 ticket buyers are female.
"There's almost 50/50, maybe more, female tattoo artists at the event," he adds. "In 2010, there were probably just a handful of female artists. So it's changed."
Over a decade, 'it's a hugely positive development, representing a seismic shift in New Zealand's tattoo culture.
Even if you're not in New Plymouth, the inclusivity is apparent: whether you're on Auckland's K Road, which boasts six tattoo studios in less than 1km, or Wellington's tight-knit CBD, which holds renowned artists like Simon Morse, tattoos draw the eye on all manners of people. Rugby is the religion in this country, but plenty also considers tattooing sacrosanct.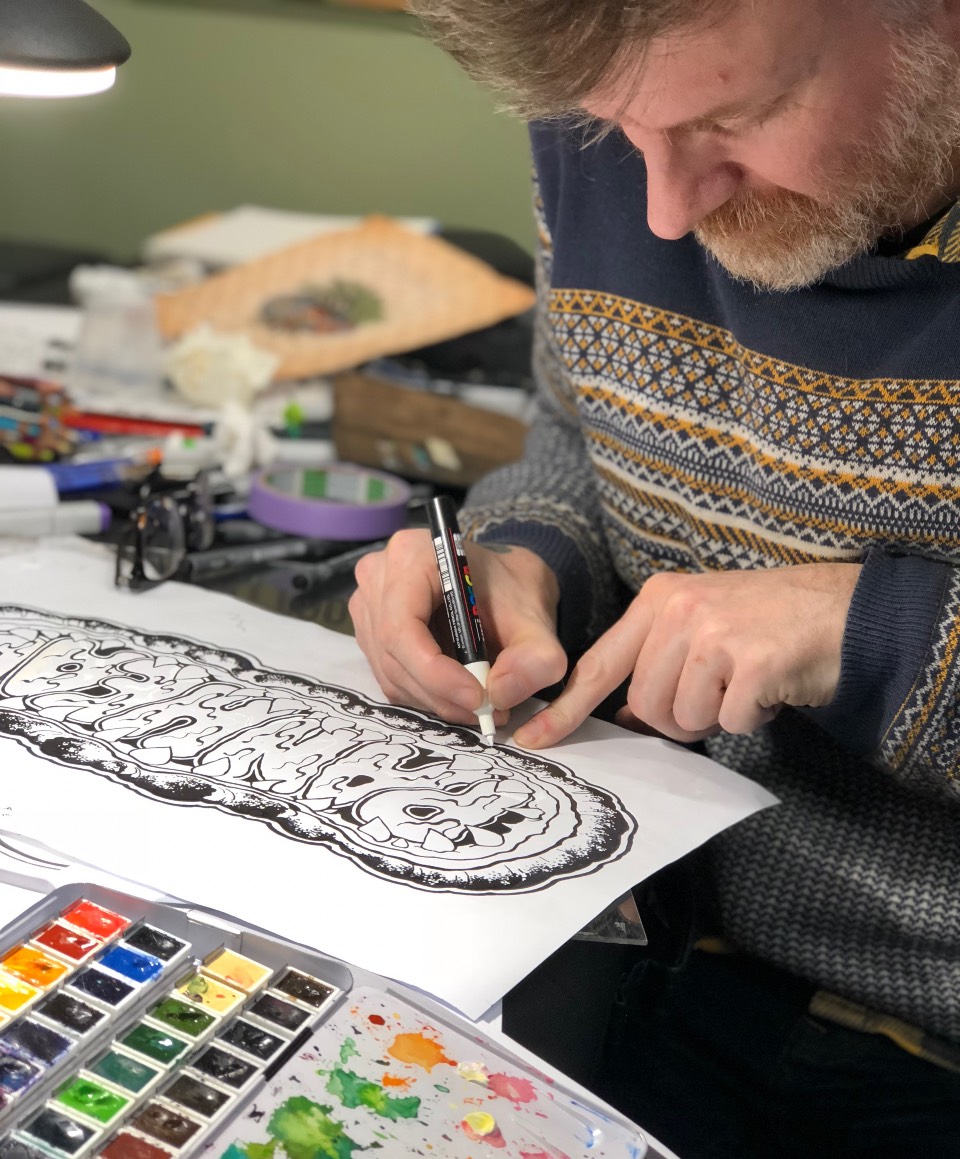 Panhead Custom Ales will again sponsor the NZ Tattoo & Art Festival, and Taylor believes the brewery is the ideal match for the event.
"We've had a special beer brewed for the festival before. I went there once and did the brewing, which was a cool experience," he adds to Panhead's ongoing support.
It's the ideal match because Panhead cares about their beers as much as tattoo artists care about their inked creations. They experiment with the ingredients; they play with the presentation. "All that is just a massive turn-on for me," Mike Neilson, Panhead founder, once gushed over the phone to Rolling Stone AU/NZ.
Kustom Kulture is critical to Panhead's existence, which prizes nonconformity and constant tinkering in pursuing artistic inspiration. Whether crafting a tasty beer, customizing a car in need of some love, or conjuring a tattoo design nobody has thought of before, creativity is what matters.
And if you want to know whether Panhead lives by what it preaches, though, you need only glance at the brewery's crew – many are heavily tattooed, including Upper Hutt-born Neilson.
Drawn together through a shared love of art and self-customization, Panhead supports New Zealand tattoo artists in numerous ways, including donating to gallery and studio openings. Morse, who runs the ever-popular Dr. Morse Tattoo Studio, has enjoyed the continued support of the brewery, and his beautiful illustrations can be found throughout the Panhead range.
If you love tattooing, live music, BMX shows, and delicious beers, New Plymouth's TSB Stadium is the place to be across the weekend of November 25th-26th. More information about the NZ Tattoo & Art Festival can be found here.
Comment and share on this article: