Members of a growing alliance of tattoo and piercing artists from across the state hope to have a more significant say in regulating their industry, starting with a recent state proposal to revive some invalidated rules.
Organizers behind the new Oklahoma Body Arts Alliance, which is in the initial stages of forming, say they decided to mobilize recently after state health officials in June announced their intention to begin enforcing parts of a statute dating back to when the state legalized tattooing in 2006 — parts that a court subsequently struck down.
The provisions, which have not previously been enforced, regulate where shops can locate and require all body-piercing and tattoo operators to obtain $100,000 surety bonds.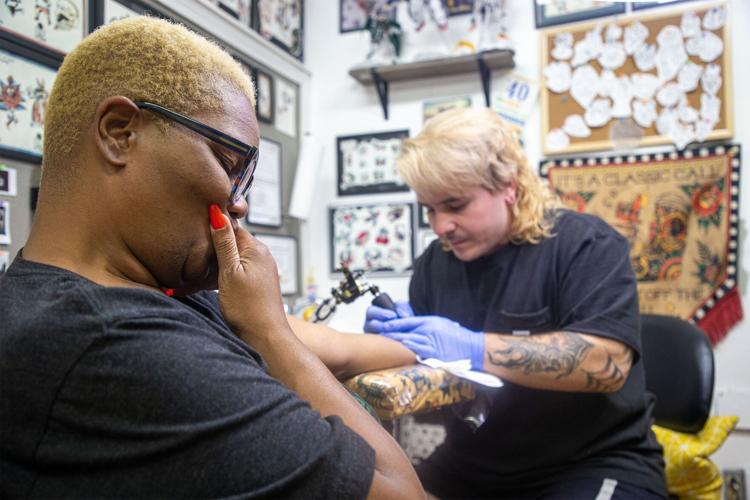 As part of Oklahoma Statute Title 21 Section 842.3, a judge issued a permanent injunction against the provisions in 2007 after they were challenged as unfair, unreasonable, and unconstitutional.
The new enforcement plan was initially set to take effect July 1, but officials moved it to Nov. 1.
Alliance members hope that the additional time will allow for review and reconsideration.
"I think we're optimistic that we will figure out how to work through this," said Cale Turpen, owner of Geek Ink in Broken Arrow and a leader in the effort. "And if we can't, we're prepared to take steps to take it back in front of the judge and get everything figured out."
Turpen is serving on a temporary board set up as part of the alliance's organization process, with the election of a permanent committee to follow soon.
"There are many good things within the state's current rules," Turpen said. "But this is just a case where there's no point that any of us within our industry can see for this event to be needed."
So far, the alliance has grown to include 113 licensed tattoo and piercing studios out of some 194 statewide.
Continuing to assess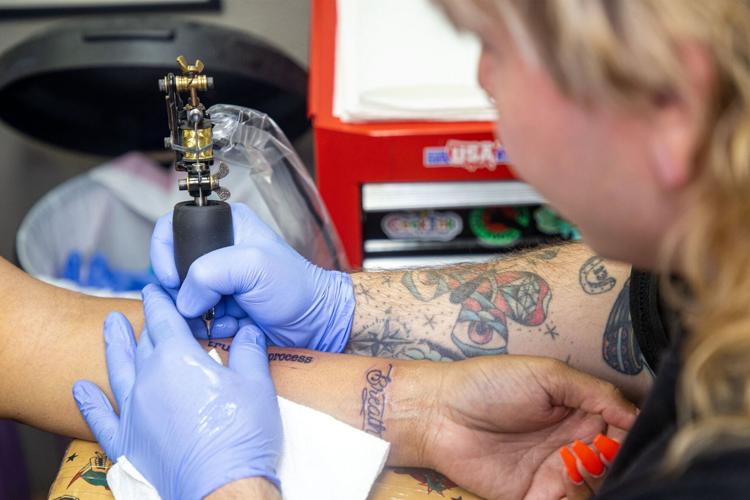 The Oklahoma State Department of Health said the new enforcement would affect new applicants and new locations.
The location provision would prohibit piercing and tattoo artists from having a shop within 1,000 feet of a school, church, or playground.
The effective date was initially set for July 1, but after the initial notification, state officials moved it to Nov. 1 "to clarify ongoing regulatory guidance."
Erika Rankin-Riley, OSDH spokesperson, said: "OSDH continues to assess the 2007 Order, as well as the applicability of relevant statutes to new applicants and new locations. OSDH will provide additional information and guidance to applicants and license holders as we complete our review."
Rankin-Riley added that the date change to Nov. 1 "will allow sufficient time for continued assessment and additional time for new applicants and locations to prepare for pertinent regulatory requirements. OSDH's overarching goals remain compliance with applicable statutes, concise regulatory guidance, and protecting the public health of all Oklahomans."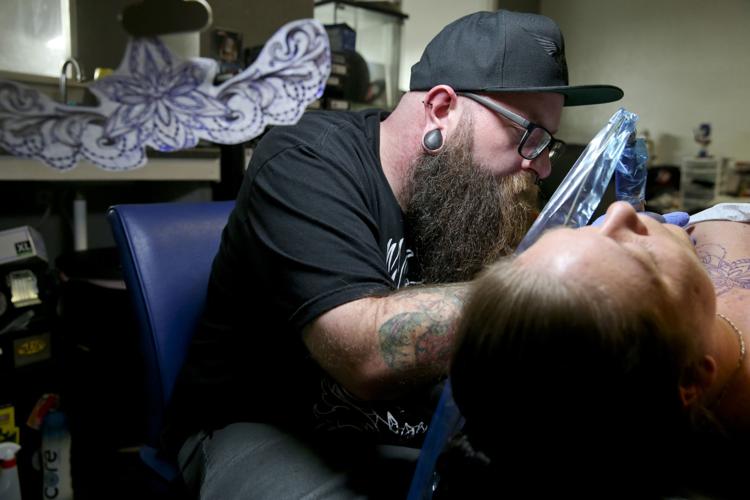 Oklahoma legalized tattooing in 2006, becoming the last state in the nation to do so.
Shop owners who received the notice in June say they wonder why after 16 years, the provisions in question are being revisited and whether the state even has the legal right to enforce them, given the injunction.
Turpen said he began making calls to state officials after receiving the notice. He said nobody he talked to was even aware of the 2007 lawsuit.
"That doesn't surprise me," he said. "New people are coming in, and things may fall through the cracks. They get paid to look at and enforce rules in front of them. And while these rules had been ruled against in district court, they had never been stricken from the regulations."
It gives Turpen hope that they will change their minds as health officials continue their review.
And if shop owners like him can help change them, they are happy to do so.
"We're not a danger to churches, playgrounds, or schools, or for children in general," Turpen said. "If this were to go back through, we would be required to be further away from a school than even a bar serving alcohol. I can't think of any other industry other than bars with a (location restriction) like this, which is why the health department was taken to court in 2007."
The surety bond provision is equally baffling, he said.
"Nobody in Oklahoma who writes surety bonds is even 100% sure how to write a surety bond for tattooing because it's just not something that is common practice anywhere in the country," he said.
A seat at the table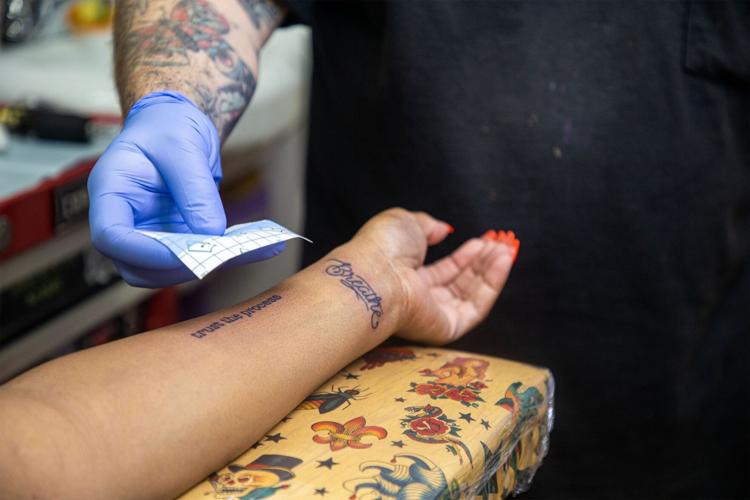 Organizers say the alliance aims to advocate for industry professionals and the general public regarding state regulations, safety guidelines, and industry standards.
A consultant for the alliance said the recent situation had had at least one positive effect: shops working together for the common good of their industry.
"We're hearing a lot of confusion and uncertainty from shops (over the June notice from the state), but also hope," said Sabrina DeQuasie of Norman. "This is the largest group of body art professionals trying to organize in Oklahoma's history. It's a difficult but workable undertaking, and it's necessary to ensure that industry professionals have a say in the regulations for their industry."
Turpen said the body art industry weathered the pandemic well overall. His shop and many others initially closed like other businesses statewide, then went to appointment-only for about a year.
He said that business remained "fairly steady," adding that many shops benefited.
"There wasn't a lot of stuff to do during the pandemic as far as social things, so one of the things people chose to do was get tattooed," he said.
The future of the business in Oklahoma is bright, Turpen said. And with the new alliance in place to give artists and shop owners a stronger voice, it should only get more brilliant.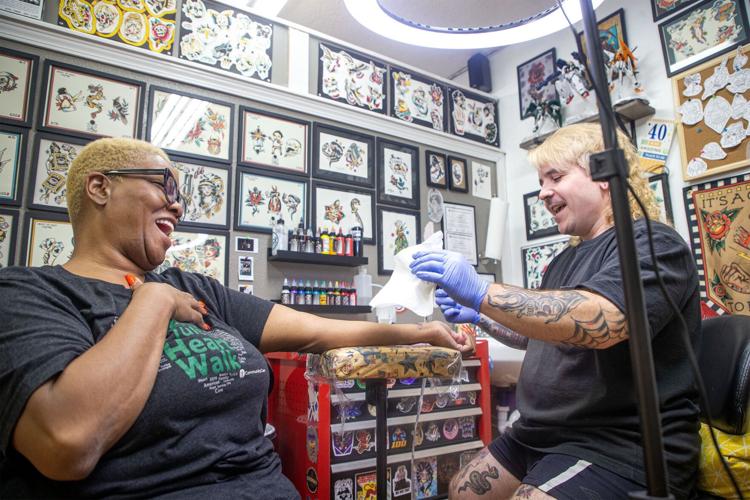 "Our eventual goal is to hopefully set up a system where we have a seat at the table," Turpen said. "To my knowledge, we're the only professional licensure in the state of Oklahoma that does not have a member of the industry working in any capacity with the legal board."
Comment and share on this article: