Woodcut tattoos are one of the most popular tattoo styles. This style of tattoo refers back to the technique of woodcut printing. You draw on a wooden block to create a design and then carve away the background. Then, you press the relief areas onto a surface to display the work of art. Woodcut printing is a tradition that has existed for hundreds of years. It originated in China in the 9th century and was introduced to Europe in the 13th century. It was first used on textiles and later on paper, and we continue to see it to this day, in museums and on our skin.
This art form can easily be translated into tattoos. Tattoo artists use intricate, precise line work and shading, which is sometimes tedious but completely worth it. Woodcut tattoos often use only black ink. The skin is used as a negative space to contrast with the bright ink. It almost feels like you have a wood carving on your skin. It's possible to get a woodcut tattoo that depicts almost any subject you wish. Here are some examples of common images.
The dark imagery and skulls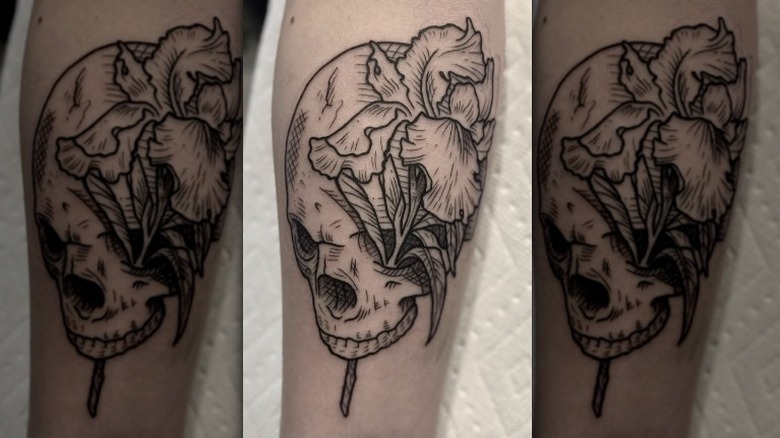 Skulls are a popular theme in tattoos. This is especially true for woodcuts. Tattoo artists can show off their linework skills by highlighting the intricate details of the bones. The meaning of a tattoo is unique to each person, but the skull is believed to represent strength and power, as well as death and celebration of life. If you're a fan of the gothic look or the glam ghoul aesthetic, a skull woodcut tattoo may be just the cat for you.
Wooden ships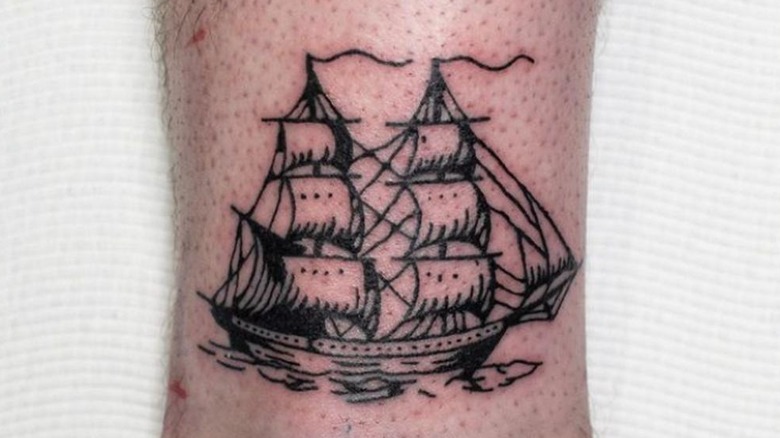 The woodcut style is great for a ship because the line work highlights the details of its wooden body. These tattoos can symbolize many things:  the journey of life, adventure, and going through rough waters and coming out the other side. You can see the details of the water and sails by using the combination of lines and shadows.
Images that are both fantasy and medieval-inspired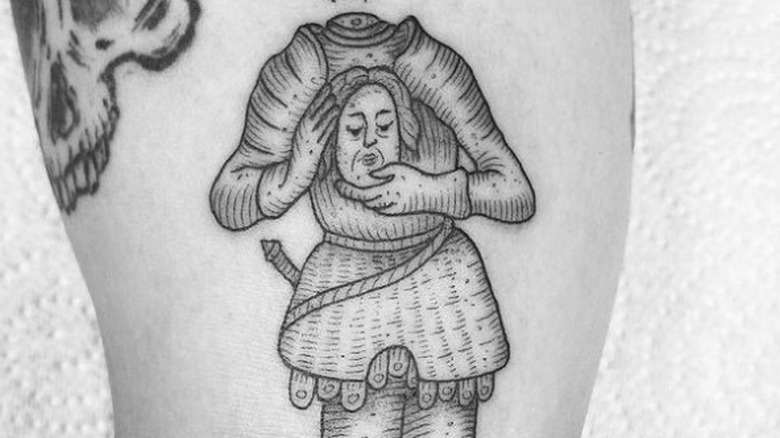 Because of the art style's history in medieval Europe, you might see a lot of woodcut tattoos depicting medieval images and symbols, like this decapitated knight holding his head. Knights in battles, dragon slayings, swords, and shields — all of these symbols pay homage to medieval times. A medieval woodcut tattoo can be a solid addition to your collection, regardless of whether you are a fan of medieval art or a connoisseur.
Images of nature and landscapes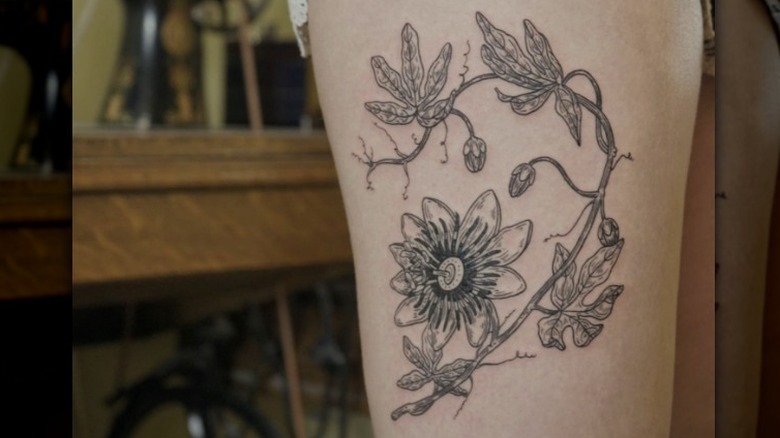 People often choose to have a photorealistic landscape or nature tattoo. However, the woodcut style depicts these images in an edgier way that captures the beauty and wonder of the outdoors. Although you may not wish to have a Bob Ross painting on the arm, a simple approach that uses line work and the negative spaces of the skin can create a stunning landscape. A woodcut landscape tattoo is a wonderful way to express your love for the outdoors on your body.
Insects, animals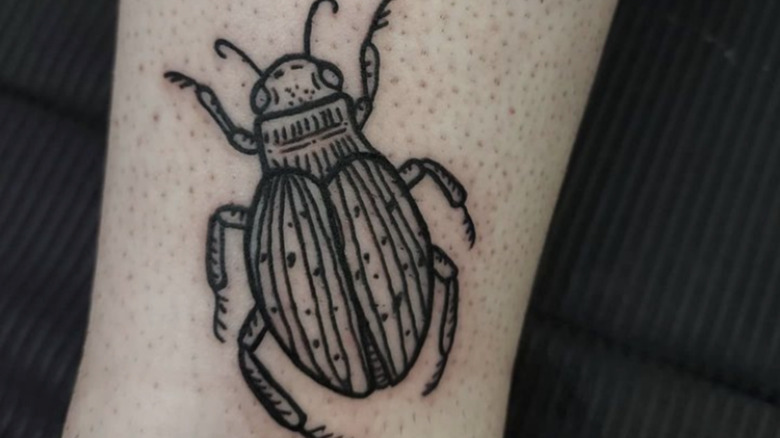 The woodcut style can be used to create tattoos of your pet dog or favorite bug. The more you look at this tattoo, the more things you notice about it — from the lines on the wings to the tiny claws. A woodcut tattoo can provide a realistic look for any creature large and small while maintaining a traditional carved look.
Angels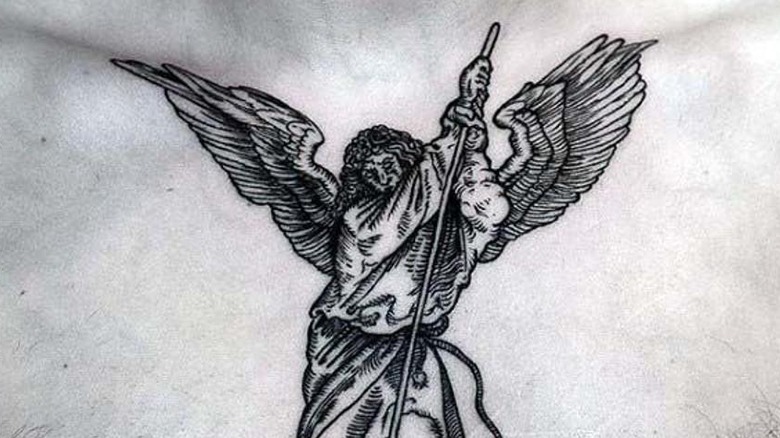 The timeless symbol of protection, faith, and spirituality is the angel, which is why they are such a popular tattoo choice. The beauty of angel imagery is that it isn't limited to one type. There are fallen angels and angels with broken wings as well as guardian angels. Cupid is also available. Each one has a meaning that you can put into your own life. A woodcut can capture the influential yet delicate figures angels symbolize. It's as if you're taking an ancient image and immortalizing it on your skin.
Pop-culture icons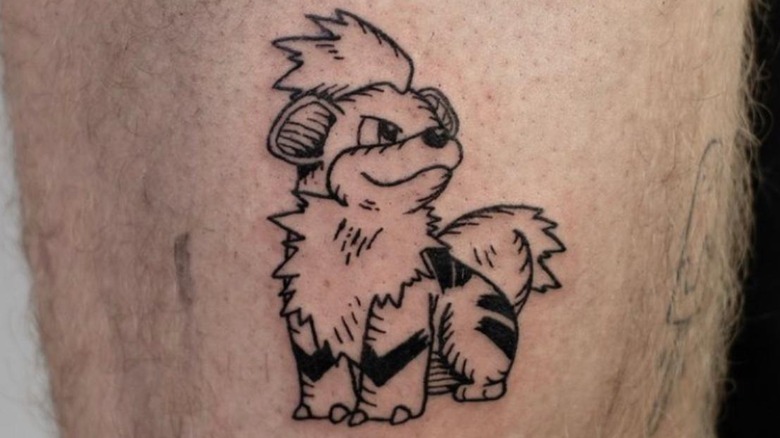 Each of us has our favorite characters from childhood. You can have tattoos to keep in mind as you grow older. People are giving a modern twist to this old style by getting woodcut tattoos that depict cartoon characters and pop-culture icons. Woodcuts give these images a nostalgic feeling to evoke childhood memories. Feel free to contact your favorite Pokémon or Spongebob characters in this style. Who knows? Perhaps it will spark a conversation with someone who notices it.
Comment and share the article