Nina Cresswell stated that her primary motivation for speaking up was to "protect other women from risks."
A woman who had been sued for claiming that a man attacked her has won the case.
Nina Cresswell claimed that tattoo artist William Hay attacked her violently in Sunderland, England, in 2010 after they had met in a club.
Mr. Hay from Glasgow filed a lawsuit for libel, claiming that she was lying.
A High Court judge, however, ruled on the balance of probabilities that Ms. Cresswell had been attacked and that publicizing it was "in the public interest."
Mrs. Justice Williams of the Royal Courts of Justice heard the case in February.
Ms. Cresswell reported the incident to Northumbria Police in the early morning of May 28, 2010, when she was a second-year Sunderland University student aged 19.
She told detectives that it was difficult to prove because she had been drinking and given contradictory descriptions of her attacker's beard color.
Police took no action, but Ms. Cresswell, inspired in 2020 by the #MeToo campaign, shared her experience on social media.
Mrs. Justice Williams was informed that the defendant had sent an email and a Facebook message to M Hay's business partner and girlfriend and published a blog and two Facebook posts.
Mr. Hay claimed that the two had "almost kissed each other" on their way out of the nightclub but denied any sexual assault.
He claimed the publication of the allegations had caused him "great distress, embarrassment, and damage to his name" and sought damages.
"Protect the other women."
Ms. Cresswell of north-east England stated that she wanted to create "a legal first" and that it is in the public's interest to allow people to discuss their experience of sexual assault online without worrying about being sued.
After the ruling, she said: "I feel incredibly relieved and delighted by the judgment. I can't imagine finally having the freedom, to tell the truth regarding the man who assaulted me.
"My sole motivation has always been to protect women from danger, and I'm confident this judgment will help others do the same."
The judge ruled that the allegations made by Ms. Cresswell about being sexually assaulted violently were "substantially accurate."
She rejected Mr. Hay's denials about the attack and ordered that he pay for Ms. Cresswell's costs.
The judge found that Ms. Cresswell had a "reasonable conviction" that publishing the allegation was in the public's interest because of the "deficient" and "superficial" approach taken by the police and her desire to protect other women against Mr. Hay.
She stated that Ms. Cresswell felt she was acting in the public interest due to the "prevalence" of sexual abuse in the tattooing industry. This issue was of great concern then and later became known as "Tattoo MeToo."
The judge also considered Ms. Cresswell's belief that "there is a need to protect women against sexual abuse and the failure of sexual abuse cases to be prosecuted."
She concluded: "I accept the fact that each one of these topics has public interest."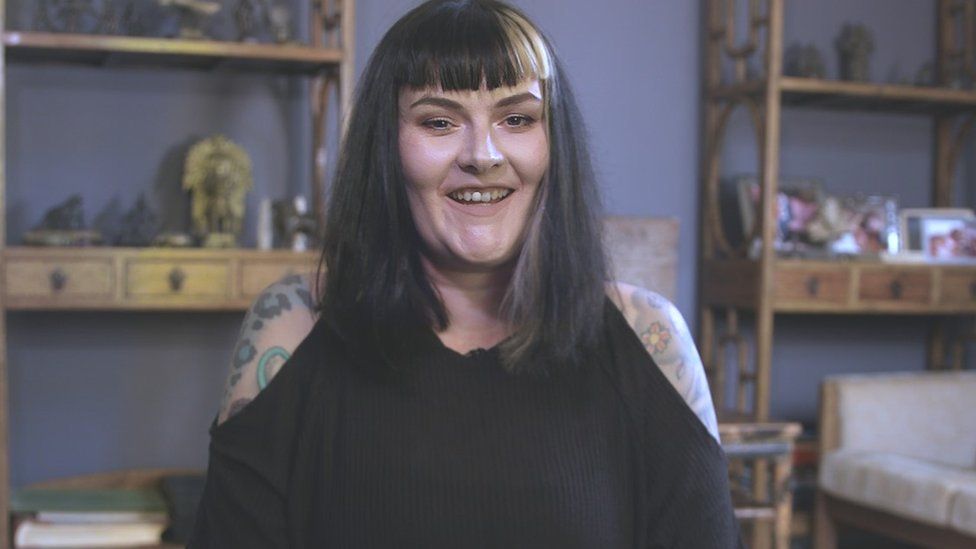 The first time a public-interest defense has been thriving under the Defamation Act of 2013 when an abuser sued a victim of libel.
Tamsin Allen of Bindmans Law Firm, representing Ms. Cresswell, said that the judge gave much-needed support to women "who seek to name their attackers to protect others."
Ms. Cresswell testified during the hearing that she had told a friend of theirs at the time. [about what had happened] Who approached Billy to ask about the tattoo convention incident?
They told me he had said he couldn't remember because he was intoxicated. They played it down.
"Telling the story of my tattoo to those involved and in the industry, people I believed I could trust, did not help me.
"I don't blame those who are silent, even though I am angry."
"Many people find it difficult to denounce rapists and other sexual abusers. They may even refuse to have anything to do with these abusers if they are popular.
Some tattooists may fear it will jeopardize their career or want a simple life.
"I don't hate them" is a way to say you are not angry. "But I can't have anything to do" with them.
"Huge personal costs"
Ms. Allen said: "It's the first of its kind, clarifying the laws for victims who have been silenced and ignored by their abusers.
It is a powerful testament to Ms. Cresswell's bravery in defending this claim for two years at a substantial personal cost. This underlines the need for reforms in libel laws so that publications of public interest can be more easily defended.
Emma Dearnaley said that the Good Law Project supported Ms. Cresswell and stated: "This is a significant victory, for Nina, as well for other victims of sexual violence who are at risk of being sued because they spoke out.
"We're very proud of having stood shoulder to shoulder with Nina."
"Women shouldn't be silenced when they speak up against violence."
Comment on and share this article