Tattoo enthusiasts from near and far gathered at the Kootenai County Fairgrounds, where the Jacklin Building was transformed into a haven of ink, artistry, and creative expression. The occasion? The annual Gem State Tattoo Convention celebrates the art of tattooing and the diverse community surrounding it.
Nick Contreras, a tattoo artist adorned with ink on every visible inch of his body, from his eyelids to his neck and face, is the driving force behind this unique event. As the owner and organizer of the Gem State Tattoo Convention, Contreras is deeply passionate about the world of tattooing.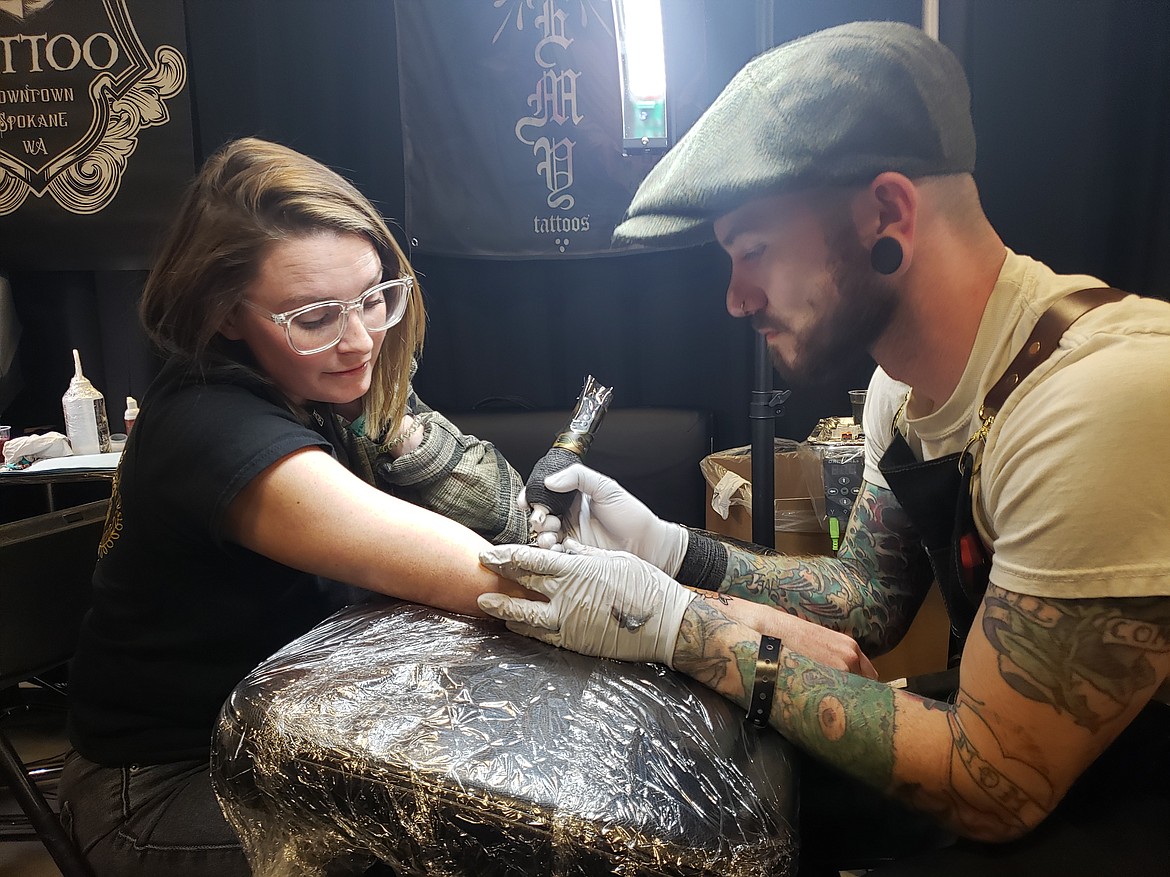 Contreras emphasized the significance of talent and dedication in the tattoo industry, saying, "A lot of people can learn how to do this, but it takes a lot of talent to pick it up and dedicate yourself to doing this."
The convention, spanning several days, brought together dozens of artists nationwide. Their mission was clear: to showcase their incredible work and to create lasting art on the canvas of willing patrons' skin.
Each convention day, they culminated in a competition to determine the best tattoos. These contests encompassed work done before the convention and fresh ink created on-site. Hundreds of tattoos found homes on eager participants, from small, intricate symbols to full-arm masterpieces.
The diversity of styles on display was nothing short of remarkable. Tattoo artists exhibited a wide range of aesthetics, from ornate and realistic designs in black and white to vibrant, full-color creations. Some tattoos exuded a Japanese influence, while others radiated playfulness.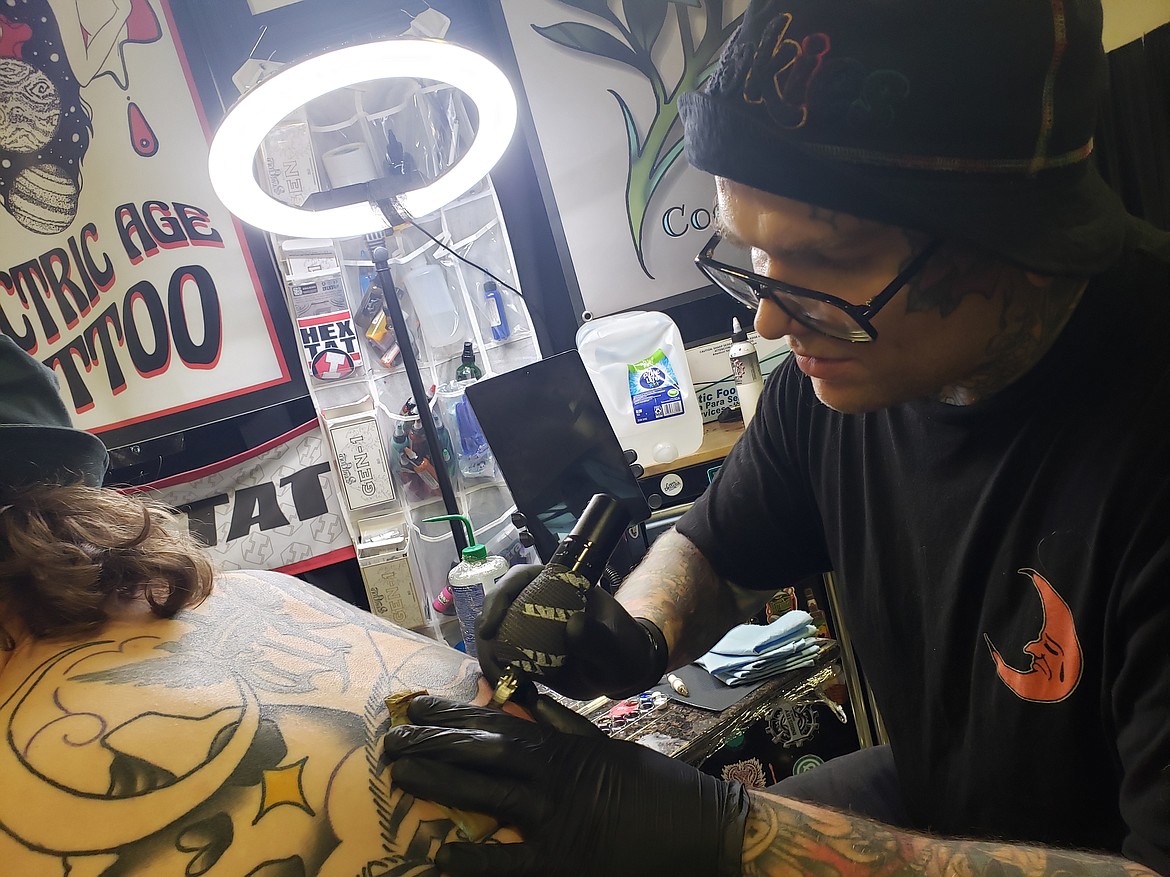 Contreras took pride in curating diverse artists, stating, "As far as artists go, I try to keep it diverse. Some conventions primarily focus on one type of artwork. But when trying to go in, you want to see diversity. So, I try to make it diverse. Different people, different styles, different places."
The appeal of the convention extended far beyond the borders of Idaho. Attendees journeyed from places as distant as Ohio and Southern California, with many coming from Utah and Arizona, all in pursuit of that perfect tattoo.
From the Northwest Tattoo Museum in Coeur d'Alene, Doug Swindle emphasized the collective aspect of tattoo conventions, likening attendees to collectors. "With conventions, it's getting out and getting tattooed by an artist from all over the country," Swindle explained. "It's like a collective. You're a collector."
Jay Brown, who runs the Northwest Tattoo Museum and is passionate about tattooing, served as a competition judge. He witnessed the evolution of tattoo conventions from events that included seminars and discussions to today's more informal meet-and-greet atmosphere.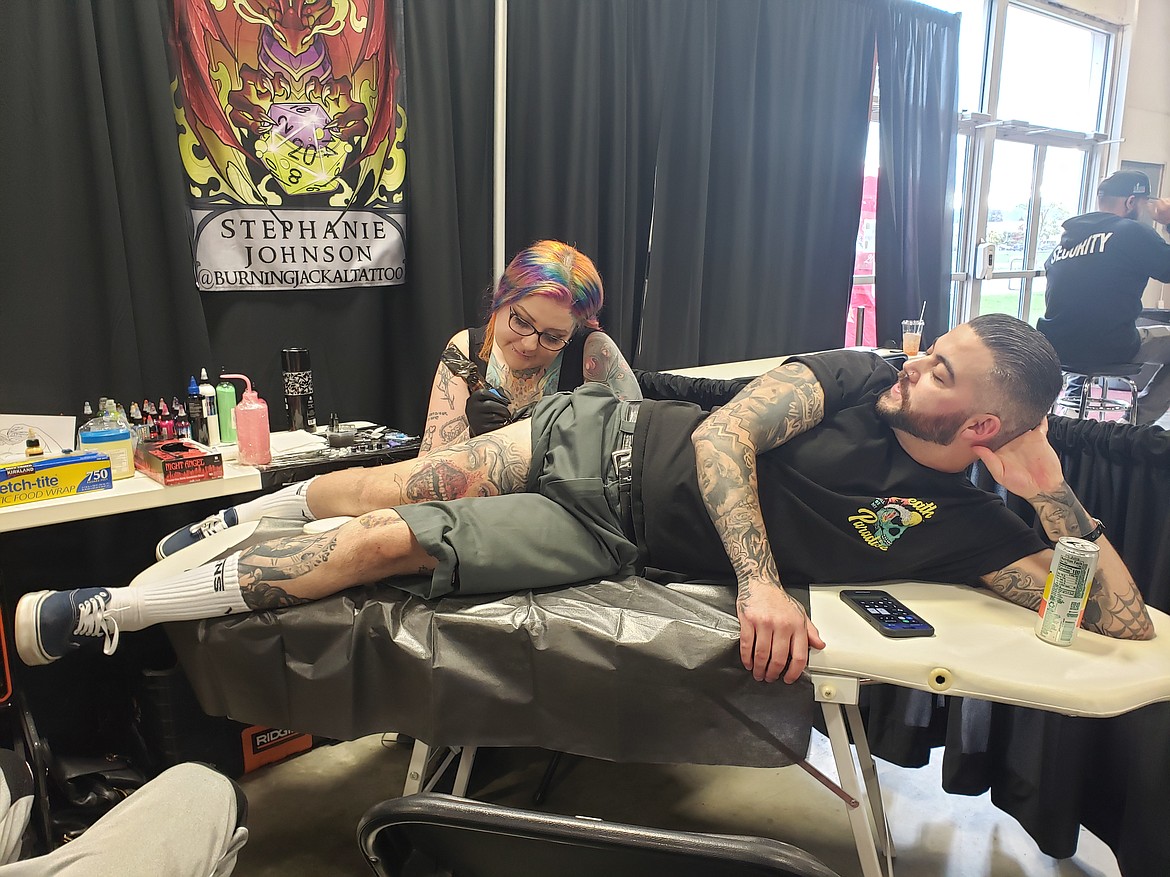 "It's its community," Contreras remarked. "Every shop has its style and its atmosphere. And then when you come here, it's such a melting pot of all different styles. It creates this positive energy. It's like its own little family. We call it a vibe; it's a vibe."
The convention buzzed with creativity, attracting newcomers eager to get their first tattoo and seasoned ink enthusiasts looking to add to their existing collections.
Reflecting on his career as a tattoo artist, Contreras noted, "I always tell people, just as addicting as it is to get tattoos sometimes, it's just as addicting to do it. Because you have them all over the world. People wear my tattoos in Germany, Amsterdam, and the Netherlands. I've been all across the country, and it's cool to be able to say, 'You might not know my name, but my tattoos are all across the nation.'"
In a world where ink and artistry unite, the Gem State Tattoo Convention stands as a testament to the enduring allure of tattoos as a form of self-expression and a celebration of the vibrant, diverse, and passionate tattoo community.