Lydia Strider, a St. Albans tattoo artist, found herself running out of business cards by Sunday afternoon, and she couldn't be happier about it.
"I wasn't expecting 900 people yesterday," she laughed as she scribbled her email on a piece of paper for a prospective client.
With an estimated 1,400 attendees over two days, the inaugural Vermont Tattoo Convention, held at St. Albans City Hall, exceeded all expectations, making it a resounding success for its first year.
The event was organized by Jodi and Jhon Rodriguez, owners of the 100 Candles business. Recognizing the potential benefits of hosting Vermont's first tattoo convention in St. Albans, they decided to take the plunge. The results of their efforts were evident over the weekend.
"It's been overwhelming, but in a good way," Jodi Rodriguez said.
Vermont Tattoo Convention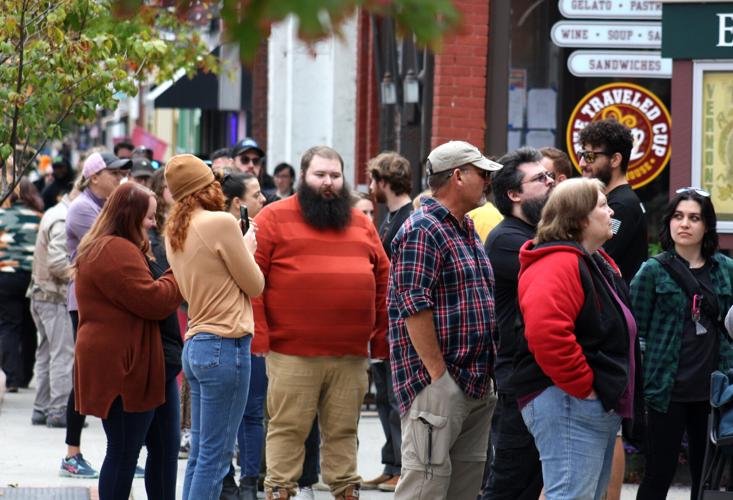 Before the doors opened at noon on Saturday, a line of eager attendees stretched from city hall to the Eloquent Page. The same enthusiasm was palpable on Sunday, with some enthusiasts waiting up to an hour before stepping inside.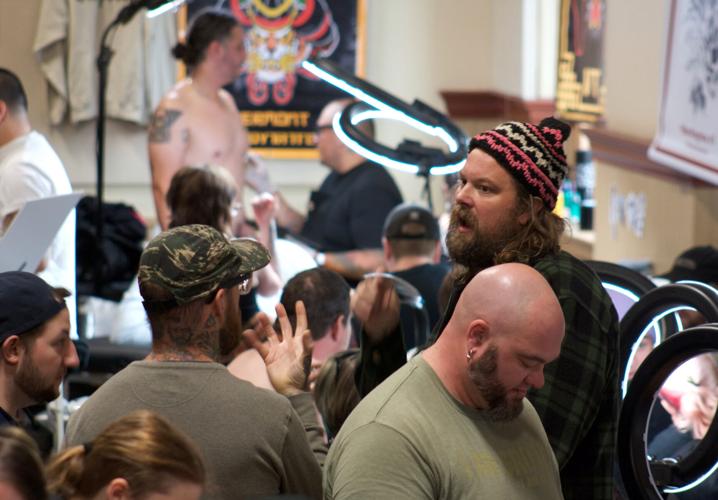 The convention's success had a ripple effect throughout the downtown area, boosting local restaurants and other events. For instance, thanks to the convention, the Saint Albans Museum's Reptile Day experienced increased foot traffic.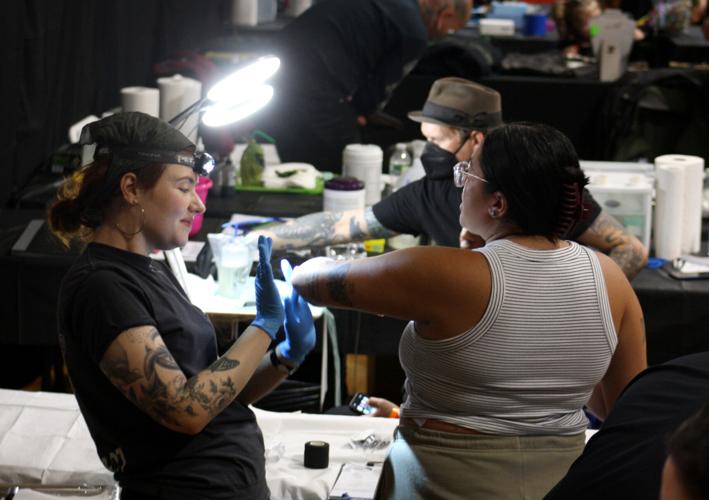 Jason Clarke, who traveled from Hardwick with his wife after discovering the event on social media, was pleasantly surprised by the turnout. "It's bigger than I thought it would be in terms of how many people were here," he said.
So, what made the convention such a draw?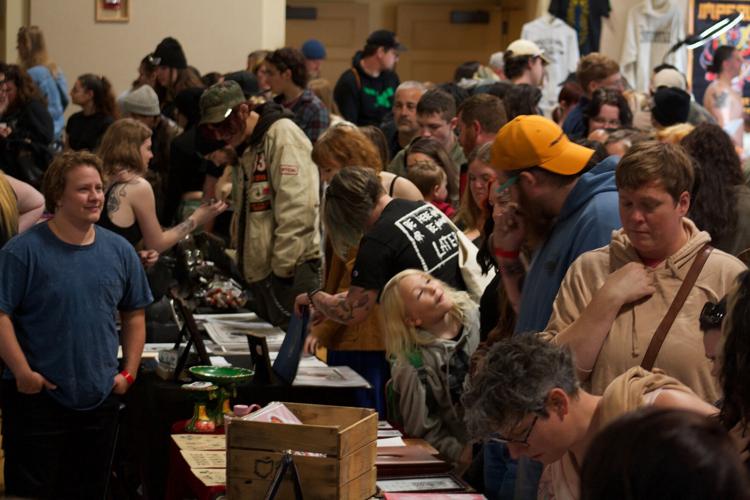 Jodi Rodriguez believes this kind of event was long overdue in Vermont. The state lacked a large-scale gathering for tattoo artists, and once other tattoo shops in Vermont caught wind of the idea, they eagerly jumped on board, excited about the opportunity to meet fellow artists.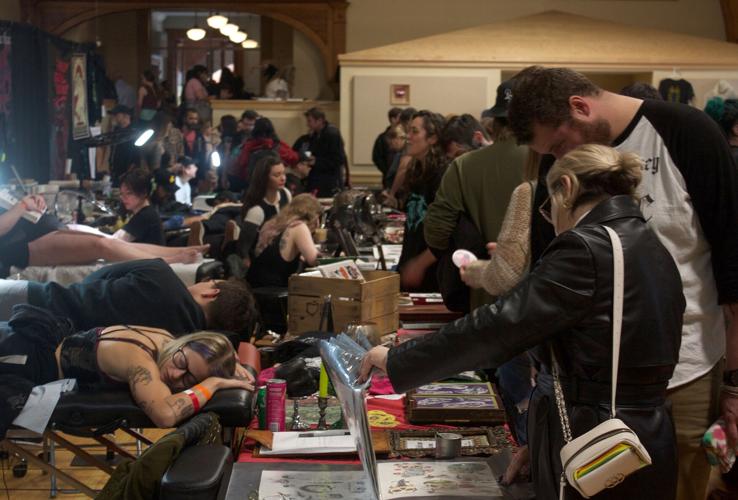 The Vermont Tattoo Convention also caters to a cultural niche that's somewhat unusual for northern Vermont. While the region hosts its fair share of festivals and family events, the tattoo convention offered something different, drawing a notably younger crowd than the typical demographic seen at events held at St. Albans City Hall.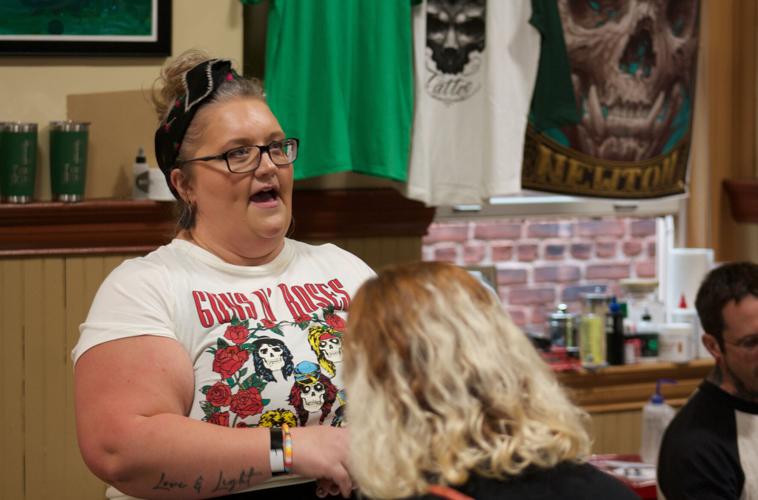 One of the unique aspects of the event was the opportunity for attendees to get inked right in city hall. Many guests took a stroll around the room to explore the various styles of each artist before making an appointment for a tattoo later that day. For example, by 1 p.m. on Sunday, Lydia Strider's colleague, Jon Young of Emerald Artworks, was fully booked for the remainder of the day.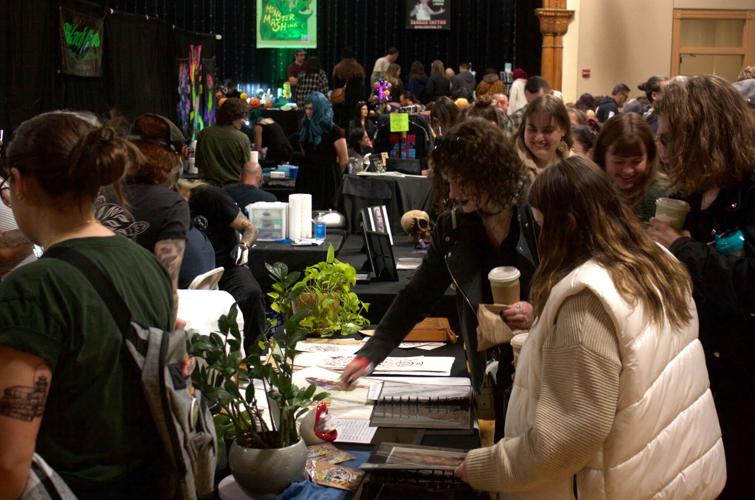 Tatum Rose, from the Imperial Tattoo Company, had also witnessed a thriving business. She and her co-workers brought eight tattoo artists with them, and their booth was abuzz with the sound of needles at work. The Rodriguez, familiar with the Burlington shop, had invited them to St. Albans for the tattoo convention. After two action-packed days, Tatum Rose described the experience as "great" and appreciated the opportunity to meet talented artists.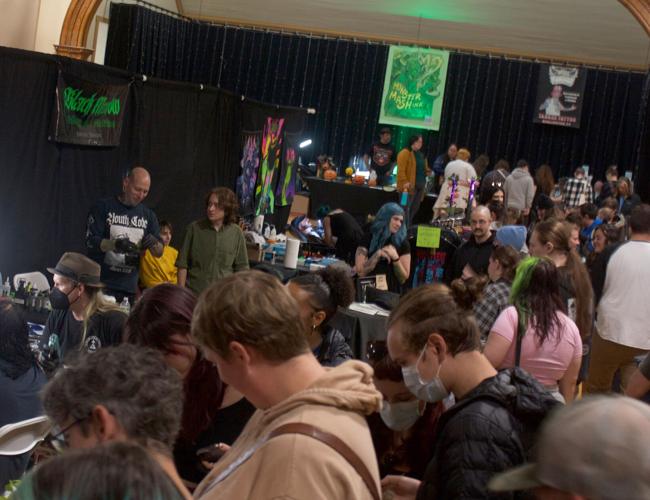 While Clarke attended the convention out of an appreciation for the artistry but had no intention of getting a tattoo, he thoroughly enjoyed watching the large crowds interact and explore the world of tattoo culture. "I don't like needles, so it's probably unlikely for me, but I still love the artwork," he commented. "This is my first trip to St. Albans, and it's a nice little place from what I've seen. It seems nice."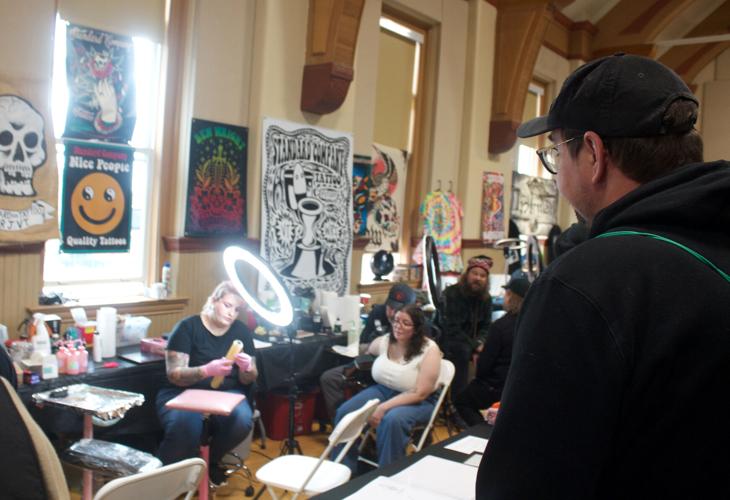 Looking ahead, Jodi Rodriguez expressed confidence in the possibility of a second annual convention. With city hall now licensed as a tattoo parlor, they have already taken care of the hard part, setting the stage for another thrilling celebration of tattoo artistry in St. Albans.