It was a picture-perfect week in Hollywood, with some of the biggest stars going viral with big announcements, new life milestones, and even some new ink. From Angelina Jolie's middle finger tattoos becoming the hot topic of discussion on Twitter to Rihanna quietly welcoming baby number 2 with her partner A$AP Rocky, here's a list of viral pictures and posts of the week.
Rihanna welcomes a second child.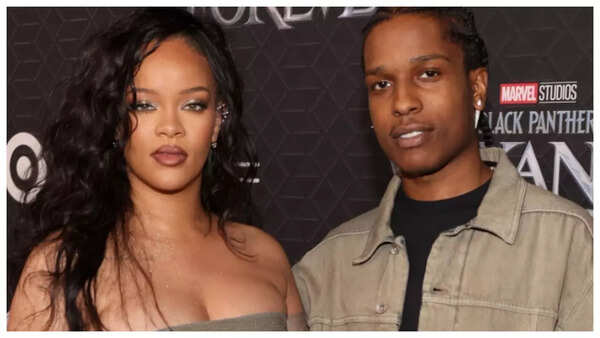 Rihanna gave birth to a baby boy, her second child with rapper A$AP Rocky. The music megastar and beauty entrepreneur became a mother for the second time at the start of the month, entertainment outlet TMZ said. "Sources with direct knowledge tell us the baby arrived on August 3rd in Los Angeles. We don't yet know the kiddo's name, but we do know it starts with 'R' and it's a boy," the report stated.
The "Lift Me" singer welcomed her first child, a son, in May last year.
Tish Cyrus and Dominic Purcell get hitched.
Novas fotos profissionais de Miley Cyrus e seus irmãos no casamento de Tish Cyrus e Dominic Purcell. 🤍 pic.twitter.com/BxjUwC3l1S

— Miley Now | Fan Account (@hqmileynow) August 25, 2023
Singer Miley Cyrus' mother, Tish Cyrus, tied the knot with 'Prison Break' fame Dominic Purcell. In an intimate wedding ceremony, the couple got hitched in Malibu, California. In the viral images and clips, Tish can be seen donning a strapless, floor-length wedding gown with lace overlay. She accessorized with a veil clipped to the back of her hair, with her blond tresses flowing down her back and shoulders. Purcell, 53, kept it simple in a white button-up and trousers. Miley served as a maid of honor while her brother was one of the groom's men.
Angelina's middle finger tattoo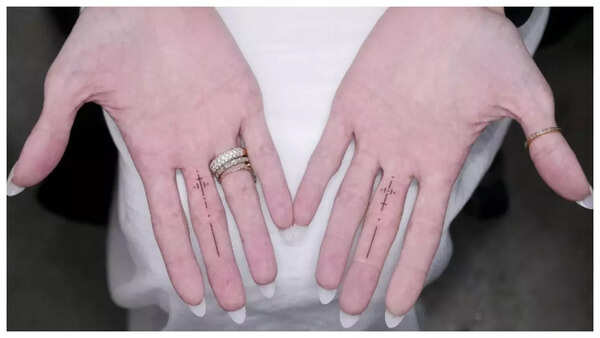 This week, the internet went wild with theories about Angelina Jolie's two new middle finger tattoos. Images of the new ink went viral online, with many speculating that the tattoos were linked to her ex-husband, Brad Pitt. Mr. K, the tattoo artist, even got into the online debate and clarified that the tattoos had nothing to do with Brad but "represents two daggers in geometric & abstract way/nothing related to religion or cross."
Kevin Harth reveals he is now in a wheelchair
https://www.instagram.com/reel/CwTQ2b8I3Rt
'I can't walk,' said actor Kevin Harth, who shared a video of himself in a wheelchair. The actor put out a public service message to fans in a post that read, "Ladies and gentlemen, the age 40 is real. To all my men and women out there who are 40 years old and above, it's not a game. Respect that age. Or that age will make you respect it." Revealing his injuries, he said, "Guys, I blew all my s-it," and added, "Tore my lower abdomen. My abductors are torn. I don't even know what that is, but I tore them. I tore those, too. I can't walk. Sit my ass down. This is 44."
Kendall Jenner strips for new campaign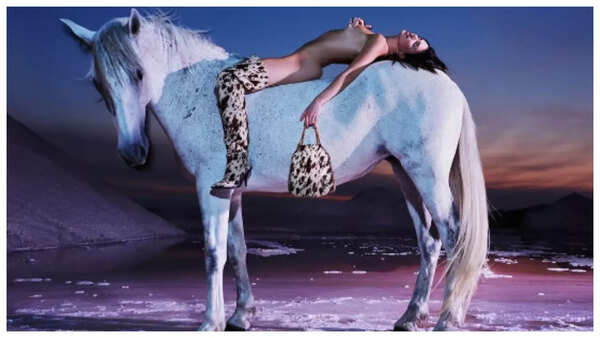 Kendall Jenner stripped down to nothing but a pair of boots as she posed for a risque photoshoot on a horse for a new Stella McCartney campaign! The beauty set the internet on fire with her unique clicks, leaving fans wanting more.
Comment or share on this article: