It usually takes months to get a tattoo from celebrity artist Lauren Winzer, who's inked the likes of Miley Cyrus and Post Malone. But her books are open this weekend – and you can get tattooed for free.
Sydney-based tattoo artist Lauren Winzer It is responsible for marking the skin of celebrities such as Miley Crus and Elsa Pataky as well as the face Post Malone.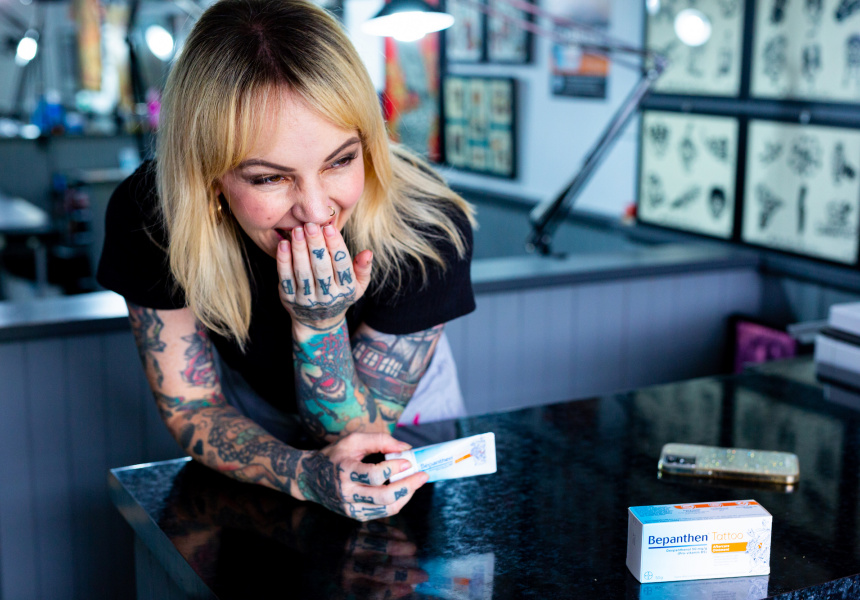 It can sometimes take months to make an appointment with her. But this weekend, her books are open to anyone (yes, including you) and she's tattooing an exclusive selection of designs – for free.
She's joining 400 of the country's best tattoo artists for the annual Australian Tattoo Expo, this year being held at the International Convention Centre. There will be entertainment, as well as tattooing.
Winzer has teamed with Bepanthen Tattoo, which produces tattoo aftercare and protection products. Winzer will be able to share the ink along with products to keep your skin healthy. She's created 13 fun flash designs for you to choose from – including a melting ice-cream cone, "zen-like motifs", and playful phrases.
If you're a first-timer or want to add to your collection, get down to the Bepanthen Tattoo stand bright and early to secure a later slot with Winzer – it's expected she'll book out fast.
Hours:
Fri & Sat 10 am–9 pm
Sun 10 am–6 pm
tattooexpo.com.au
@laurenwinzer
Comment on or share this article