Broly and Goku are former rivals who became sparring partners. Their rocky past is etched in tattoo art.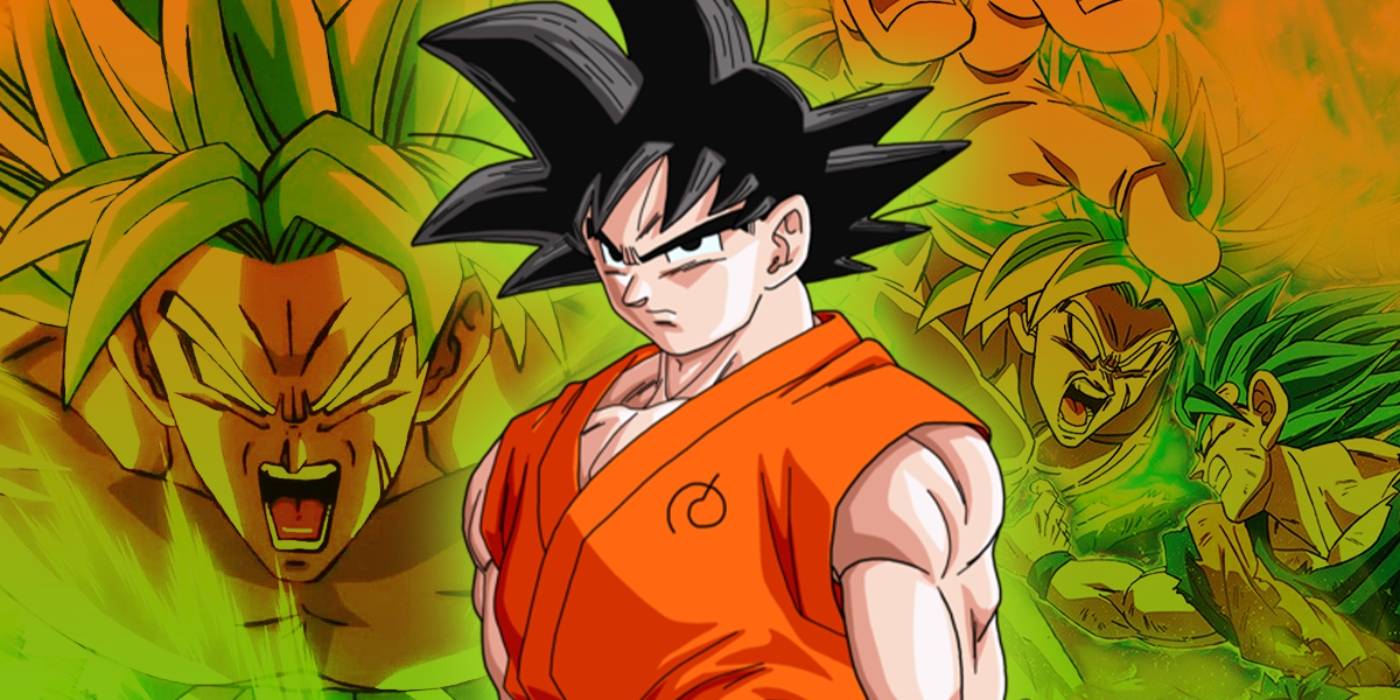 Two of the most beloved characters in Dragon Ball  the Super Saiyans are also known as Goku And Broly, have a shared history that has defined their paths in life for better (in Goku's case) and for worse (sorry, Broly). And now their dueling backstories have been immortalized in a highly detailed piece of tattoo fanart that's as impressive as it is epic!
Recent Instagram posting by @tattoo.goku. The account specializes in, yes, creating and tattooing epics Dragon Ball art! After scrolling through their content page, it's clear that not only can @tattoo.goku ink any and all characters from this long-running series ranging from Goku to Vegeta to Gohan right down to Master Roshi with pitch-perfect artistry, but also that @tattoo.goku can pull off numerous types of tattoo styles and sizes, both with and without color, in a way that not many artists can, especially in the tattooing space.
Kakarot, aka Goku, was taken from Planet Vegeta by his parents, before Frieza destroyed it. Meanwhile, Broly's Dragon Ball Super origin saw him born a Saiyan with a power level already exceeding that of Prince Vegeta's, thus leading King Vegeta to exile and ultimately strand Broly and his father on a dangerous planet called Vampa.
The Tattooed Origins of Goku, Broly
https://www.instagram.com/p/Cj0rWuWLRcO/?utm_source=ig_embed&ig_rid=a015cdcd-7fe2-44ae-ac50-88957709cf3a
Taking a stab (literally) at the above-mentioned version of Broly's origin, @tattoo.goku immediately shows why their Instagram handle is no joke when it comes to tattoo art featuring all things Dragon Ball. Using the entire back of some brave soul as their canvas, @tattoo.goku splits the piece into two halves: the left side for Goku's origin, and the right side for Broly's. Inking both Saiyans at the height of their power at the top corners of the tattoo, @tatto.goku draws both Goku and Broly's family — Bardock and Gine for Goku and Paragus for Broly — at the bottom corners, with images of Goku and Broly being shipped off to world's unknown, destined to meet again decades later, fit in beside them. Showing a departing Goku in his Saiyan Pod and an incubated Broly as he's banished to planet Vampa, @tattoo.goku's contrasty black and white tones and fine attention to detail not only make this Dragon Ball The mural pop sums up the tragic history behind two of most overpowered characters in the country. Dragon Ball universe!
Goku and Broly appear to have sorted out their problems for now (at least in the moment). Dragon Ball Super's canon, that is), there's always a chance Broly could revert to the untamable beast he once was, no doubt giving Goku and his Z-Warrior pals a run for their power levels, in the process. Should that happen in the future, Dragon Ball Fans can only hope that @tattoo.goku will be available with another epic, whether it's manga, anime, movie space, or both. Goku x Broly Mash-up of tattoo fanart!