In a moment of celebration and commitment, Ripple CEO Brad Garlinghouse surprised the XRP community by getting an XRP victory tattoo. The tattoo, inscribed on his right hand, showcased the XRP logo and bore the significant date of XRP's legal triumph in the United States court: "07 – 13 – 2023."
This symbolic gesture occurred during the New York celebratory party to commemorate XRP's victory over the US Securities and Exchange Commission (SEC). It was a night filled with excitement for the Ripple and XRP communities.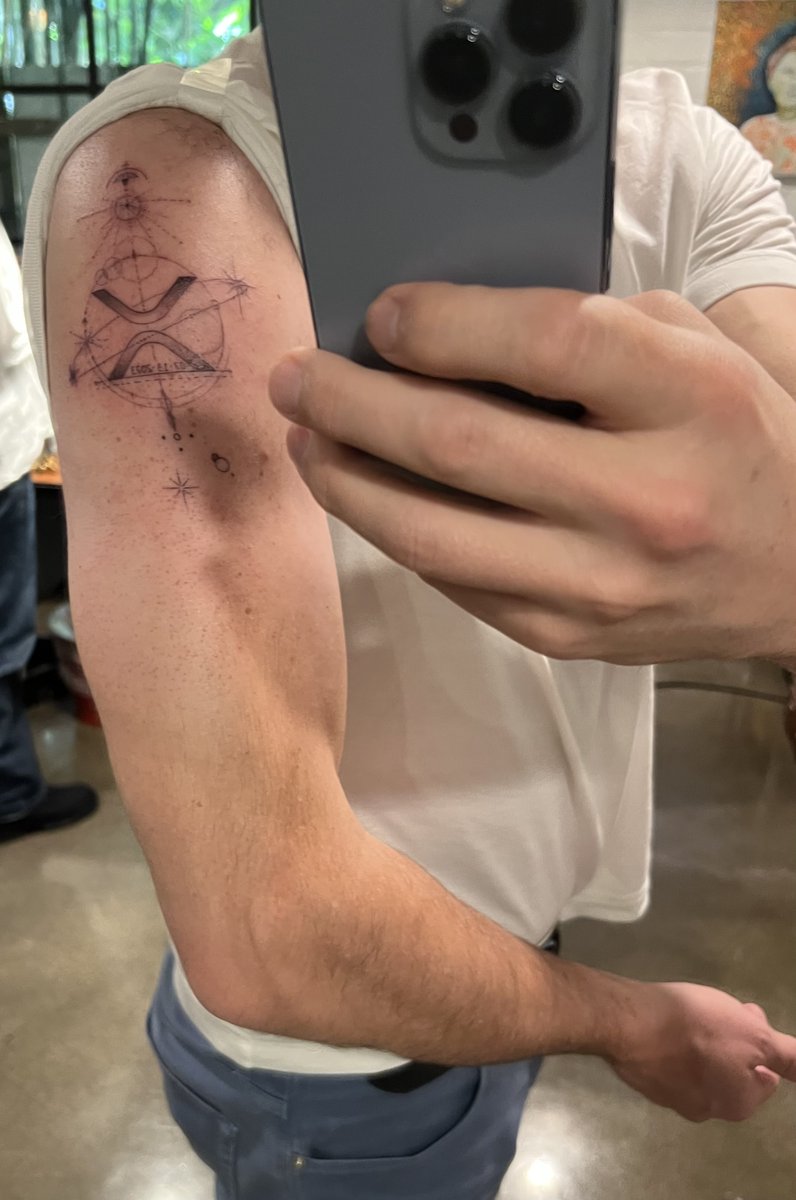 Garlinghouse, known for his leadership in the crypto world, addressed the community before the event, dispelling rumors of any significant announcements. He clarified that the evening was dedicated solely to celebrating XRP's success against the SEC.
While Garlinghouse's tattoo marked a personal commitment to XRP, it also ignited enthusiasm within the XRP community. Ripple's Chief Technology Officer, David Schwartz, expressed his delight at the CEO's action, stating that he would have considered a similar tattoo himself under different circumstances.
Even individuals with pro-Bitcoin inclinations couldn't help but appreciate the symbolic gesture, with one user noting humorously, "I like this one. XRP is the best coin at this time."
And as for any "announcement" that people are wondering about, tonight's event is just a celebration…but I will share my recent addition: pic.twitter.com/q4THzsr4Fp

— Brad Garlinghouse (@bgarlinghouse) September 29, 2023
Ripple CEO Inscribes XRP To Mark Victory
Some members of the XRP community saw a more profound meaning in the tattoo. They believed it was a testament to Ripple's continued dedication to XRP, countering the notion that the company might be shifting its focus to other digital assets in its payment products.
As the XRP community and crypto enthusiasts celebrated this significant moment, it became evident that Garlinghouse's tattoo was more than ink on the skin; it symbolized unwavering commitment to XRP's future.
Disclaimer: This content is informational and should not be considered financial advice. Readers are encouraged to conduct their research before making investment decisions.